SVG hits snag in practice two at Hidden Valley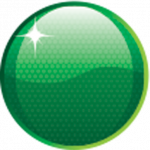 Shane van Gisbergen's practice run hit a snag during the second practice session with a suspected driveline issue.
Initially it was thought to be a problem with the gearbox which has been a problem on the #97 Commodore since the opening round in Adelaide.
van Gisbergen ran around on wet tyres before changing to slicks when the problem struck as he changed to sixth gear in the main straight.
The Tekno team change the transaxle in between sessions with van Gisbergen thankful it did not occur during the race.
"I'm just happy it didn't happen in the race. I just heard a bit of an explosion as I put it into top gear down the main straight," van Gisbergen said.
The session was topped by Craig Lowndes in the Red Bull Racing Australia Commodore from Jason Bright and Mark Winterbottom.
Lowndes clocked 1:10.0806s to clip Bright by .0546s.
See below for full practice 2 results
| | | | | |
| --- | --- | --- | --- | --- |
| 1 |  Craig Lowndes | Red Bull Racing Australia | Holden Commodore VF | 1:10.0806 |
| 2 |  Jason Bright | Team BOC | Holden Commodore VF | 1:10.1352 |
| 3 |  Mark Winterbottom | Pepsi Max Crew FPR Ford | Ford Falcon FG | 1:10.1985 |
| 4 |  Scott McLaughlin | Fujitsu Racing GRM | Holden Commodore VF | 1:10.2902 |
| 5 |  Alexandre Premat | Fujitsu Racing GRM | Holden Commodore VF | 1:10.2911 |
| 6 |  Jamie Whincup | Red Bull Racing Australia | Holden Commodore VF | 1:10.3081 |
| 7 |  Tony D'Alberto | Team HIFLEX | Holden Commodore VF | 1:10.3320 |
| 8 |  Tim Slade | Heavy Haulage Australia Racing | Mercedes E63 AMG | 1:10.4853 |
| 9 |  Fabian Coulthard | Lockwood Racing | Holden Commodore VF | 1:10.4857 |
| 10 |  David Wall | Wilson Security Racing | Holden Commodore VF | 1:10.5819 |
| 11 |  Michael Caruso | Norton 360 Racing | Nissan Altima | 1:10.6010 |
| 12 |  Russell Ingall | Supercheap Auto Racing | Holden Commodore VF | 1:10.6920 |
| 13 |  Lee Holdsworth | Irwin Racing | Mercedes E63 AMG | 1:10.6952 |
| 14 |  Garth Tander | Holden Racing Team | Holden Commodore VF | 1:10.7036 |
| 15 |  Jonathon Webb | Tekno Autosports | Holden Commodore VF | 1:10.8451 |
| 16 |  Rick Kelly | Jack Daniel's Racing | Nissan Altima | 1:10.8507 |
| 17 |  James Courtney | Holden Racing Team | Holden Commodore VF | 1:10.8570 |
| 18 |  Todd Kelly | Jack Daniel's Racing | Nissan Altima | 1:10.9376 |
| 19 |  Dean Fiore | Dodo Insurance Racing | Holden Commodore VF | 1:11.0382 |
| 20 |  Chaz Mostert | Wilson Security Racing | Ford Falcon FG | 1:11.0808 |
| 21 |  Alex Davison | Jeld-wen FPR Ford | Ford Falcon FG | 1:11.2389 |
| 22 |  Will Davison | Pepsi Max Crew FPR Ford | Ford Falcon FG | 1:11.2551 |
| 23 |  James Moffat | Norton 360 Racing | Nissan Altima | 1:11.3334 |
| 24 |  David Reynolds | The Bottle-O FPR Ford | Ford Falcon FG | 1:11.5979 |
| 25 |  Maro Engel | SP Tools Racing | Mercedes E63 AMG | 1:11.5996 |
| 26 |  Scott Pye | ekol Racing | Holden Commodore VF | 1:11.8360 |
| 27 |  Tim Blanchard | Wilson Security Racing | Ford Falcon FG | 1:11.9809 |
| 28 |  Shane Van Gisbergen | TEKNO Team VIP | Holden Commodore VF | 1:13.4093 |