SURVEY: Melbourne's F1 GP vital for Aussie sport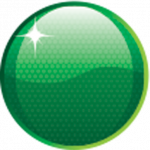 More than three-quarters of fans consider the Australian Grand Prix a key component on the national sporting calendar.
The results formed part of an all-encompassing survey which involved 169 questions on a broad range of topics and issues that ran on Speedcafe.com from March 13 to midnight May 29 with more than 6000 completing the comprehensive assessment.
As part of questionnaire in a section on F1, 75.7 per cent of people ticked the option where they considered the F1 AGP as 'a critical part of the Australian sporting landscape.
This compares to the next most popular: 11.3 per cent who considered the AGP as an event they looked forward to attending while 10.4 per cent considered the event as too expensive to attend.
A scant 2.6 per cent considered the AGP as a waste of taxpayer money.
When given the chance to respond to whether Melbourne benefits financially and from increased tourism as host to the F1 race, 83.2 per cent elected to either strongly agree or agree.
Just under 13 per cent remained neutral while 4 per cent either strongly disagreed or disagreed.
Almost 84.7 per cent of respondents to the said survey where F1 followers.
There were some interesting results in a section dealing with media coverage of grand prix racing.
In terms of TV, 52.8 per cent said the coverage was about right while 46.5 per cent said it was not enough.
The balance in print media however revealed that 35.4 per cent said the coverage was about right while 64.1 per cent said there was not enough.
In terms of websites the split for respondents saying the coverage was about right reached 71.3 per cent with 27.7 per cent saying there was not enough F1-based coverage.
There was a mix of results attached to the question of how many F1 races fans watched on TV in a season.
Just under 43 per cent said the entire Championship, with the next highest percentage being just under 20 per cent of people who watch between five and 10 races a year.
Just over 12 per cent opted for between 11-15 races while 15.5 per cent said they watched between 16-19.
There was an interesting split over the question of what time of day do fans think the Australian GP should be run.
Just over 42 per cent nominated the afternoon, 46.1 per cent the current twilight position and 11.8 per cent suggesting a night race.
Andrew Westacott, chief executive of the Australian Grand Prix Corporation, said: "The results of the Speedcafe Survey reinforce the importance of the Formula 1 Australian Grand Prix to Melbourne and Victoria.
"It is great to see that respondents to the survey support the event and what it does for our city.
"The event creates hundreds of jobs for those involved in its delivery each year, including event staff, suppliers, exhibitors and contractors and provides branding and exposure for Melbourne and Victoria all over the world.
 "Formula One is in great shape right now and the Speedcafe survey emphasises this. It is certainly encouraging to see that more than 40 per cent of respondents watch the entire World Championship.
 "Being held at twilight, the race is watched on live free-to-air TV in emerging markets such as China and India. The Formula One season reaches TV audiences in 187 countries and territories. It is great to see that local fans also support the race timeslot."