Pirelli postpones changes to Formula 1 tyres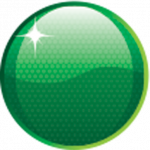 Pirelli has again postponed the introduction of revised construction tyres to the Formula 1 World Championship, citing a lack of useful information from the test running undertaken in Montreal last weekend.
Calls for revisions to the tyres came to a head following last month's Spanish Grand Prix where the leading contenders were each forced into making four pitstops.
Subtle changes to reign in the influence of the tyres on the competition and to eliminate a delamination issue were both originally scheduled for the Canadian Grand Prix.
The Montreal introduction was subsequently downgraded to trial running of the new tyres on several cars on Friday ahead of a full-scale roll-out at the British Grand Prix two weeks later.
Rain proved to hamper the Friday data gathering efforts in Canada however, postponing any changes for a second time.
"This decision is due to the fact that the new tyres, which were brought to the Friday free practice sessions in Canada, could not be tested sufficiently due to rain – and that the teams failed to agree unanimously about introducing the changes," read a statement from Pirelli confirming that the tyres will remain unchanged until at least the Hungarian Grand Prix.
"Instead a change in the tyre production process should now ensure that the delamination issue has been addressed."
The statement also confirmed the compound choices for Britain (Medium and Hard), Germany (Soft and Medium) and Hungary (Medium and Hard).
Pirelli will have plenty on its plate in the lead-up to the British Grand Prix regardless, with the FIA's International Tribunal hearing into Pirelli's post-Spanish Grand Prix tyre test at Catalunya set for June 20.
The FIA has brought charges against both Pirelli and Mercedes over the test, alleging the latter contravened the sporting regulations by using a 2013-specification car for the 1000km hit-out.
The charges against Pirelli remain unclear, but comes at a time when the two parties are attempting to negotiate a new deal for the 2014 season and beyond.