Pedrosa: Catalunya podium vital for title push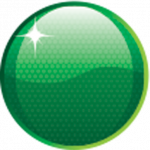 MotoGP championship leader Dani Pedrosa believes finishing on the podium at this weekend's Grand Prix of Catalunya is vital for his title push.
The Honda rider holds a 12-point advantage from Jorge Lorenzo in the standings heading into his home Grand Prix and is desperate to extend his lead. The 27-year-old, who hails from the city of Sabadell just a 30 minute drive from the Circuit de Catalunya, is celebrating his 200th GP start and a victory would be the perfect way to mark the milestone.
While Pedrosa is hoping to use his home crowd to his advantage, he is unsure whether his Honda will be the bike to be on at the Barcelona venue.
He told MotoGP: "It is obviously a good feeling to be coming back to this race because it is always an exciting one for me. All the fans will be cheering out loud for me and I always feel very special there…so I'm looking forward to going there and doing a good race."
"It's difficult to say now whether it will be a Honda circuit or a Yamaha circuit, but I hope that the bike goes well there and that we can have a good race against the Yamahas. I would say that victories are key at this stage of the championship and, with strong rivals, it is important to be on the podium."
Pedrosa's biggest challenge for the victory is likely to come from Yamaha's Lorenzo, who arrives in Catalunya full of confidence after his impressive win last time out at Mugello.
The Circuit de Catalunya is also Lorenzo's home Grand Prix and he has his sights fixed on grabbing the championship lead and upsetting Pedrosa's 200th GP party.
"I am very optimistic for the race and we will keep on working on the bike in the same way that we did in Italy," said Lorenzo.
"Compared with Mugello, Montmelo is a little bit slower, but at least there are no first gear corners and hopefully that will help us a lot. This is a good track for us and we have to profit from it and try to repeat the victory.
"It could be great for the championship. As far as I'm concerned, I will push 100 per cent to  achieve it."
Spain's latest two wheeled superstar, Marc Marquez, is eager to claw back the lost ground in the title race caused by his crash strewn weekend at Mugello. The Honda rider threw a second place finish away in Italy and injured his shoulder in a high speed free practice accident.
After receiving the all clear from doctors, he is hoping to banish the memories of Mugello this weekend.
Marquez told MotoGP: "After crashing out at Mugello, I really can't wait to get back on the bike at my home Grand Prix. "I am more relaxed after seeing Dr. Mir last week and he confirmed there are no complications with my injuries and I am on my way to feeling 100 per cent again.
"I really hope we have good weather in Barcelona so that, once again, we can make the most out of all the free practice sessions. This is another track where all the other riders have much more experience than me and they will be extra tough to beat, but we will keep to our own programme, work hard and try our best."