Hyundai Motorsport unveil impressive new headquarters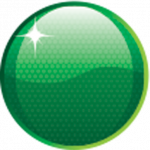 Hyundai Motorsport has unveiled its impressive headquarters in Alzenau, Germany as the firm continues it's preparations for a return to the FIA World Rally Championship in 2014.
The 8.200 m² building is within a 50km radius of the Hyundai European Technical and Design Centre at Russelsheim and Hyundai Motor Europe in Offenbach.
The Hyundai Motorsport facility is ideally located in Central Europe, which will benefit logistical team as Hyundai Motorsport prepare for an all out assault on the 2014 WRC series.
Hyundai Motorsport Team Principal Michel Nandan sees the facility as yet another vital step in the future success of the Korean manufacturers return to rallying's world stage.
"Today marks another important step forward in our thrilling task of developing a motorsport team from scratch as we inaugurate our headquarters," said Nadan.
"We have a challenge ahead of us and we have the perfect facility here to prepare for it."
Visitors from Hyundai Motor Headquarters in Korea and from subsidiaries around the world along with local Bavarian authorities, stakeholders and partners were given a comprehensive tour of the building where the team is preparing Hyundai's i20 World Rally car.
A panoramic look at the facility in Alzenau, Germany
VIDEO: The Hyundai i20 WRC