Speedcafe launches JobStop recruitment website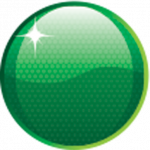 From today Speedcafe's Employment section will have a complete makeover to branch out and become an exciting and exclusive standalone brand – to be known as JobStop.
JobStop will be a one-stop destination on finding employment and will carry tips on how to write a cover-winning letter and how to conduct yourself in an interview.
The website can be found at www.JobStop.com or linked from Speedcafe. The aim is to open JobStop to positions in many different industries and attract Speedcafe readers to find their new start.
It will be supported by a full social media program and, based on data obtained from Speedcafe's mega Motorsport Survey, it is envisaged that JobStop.com will attract jobs for many different industries. The strategic alliance with Speedcafe opens JobStop to people from many industries outside the motoring and motorsport realm.
For a limited time, regardless of the industry type, JobStop is free to advertise any available positions within your organisation. It's a great opportunity with 'zero risk' to place a job you have available within your company online, for free. It also allows your company to position itself in front of Speedcafe's increasing readership.
For those looking for a job, there is an upgraded search mechanism – which allows you to find a job by location, by industry or keywords.
The site has been expanded to include an online CV register for job seekers to setup their own profile and allow employers to find their new staff and the Dashboard feature acts as a personal recruitment agent, showing which jobs you've viewed, which jobs you've favourited and it will even show some recommended jobs!
JobStop is live now at www.JobStop.com. Also follow JobStop on Facebook (www.facebook.com/OfficialJobStop) or Pinterest (http://pinterest.com/JobStop) for the latest in job related news and some humorous content.
FOR EMPLOYERS – JOBSTOP'S LAUNCH BROCHURE: