Chris Holder to lead young Aussie World Cup squad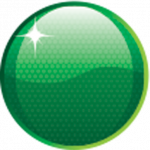 World Speedway Champion Chris Holder will lead his country for the first time in Speedway competition in next month's Speedway World Cup, taking the reins of a new look Australian squad aiming to win the Ove Fundin Trophy.
Holder and his fellow Speedway Grand Prix star, Darcy Ward headline the squad managed by former international, Mark Lemon, with the "elder statesman" of the team hat being worn by Davey Watt.
Adding further experience at the pointy end of the squad will be the current Australian Champion Queenslander, Troy Batchelor, who is the 'third reserve' for the Grand Prix Series should injury befall regular competitors.
Other experienced internationals to be handed the green and gold team shirts include Mildura's Cameron Woodward, Novocastrian Jason Doyle and Victorian, Ty Proctor.
The departure of Jason Crump and Ryan Sullivan from the international scene in 2013 has opened positions up to a plethora of youngsters.
Those aiming to make their way into the squad for the July 13 first round event against Russia, Latvia and Poland in Poland include Queenslander Josh Grajczonek, Victorian Dakota North  and South Aussie Aaron Summers.
A strong part of Australian teams over recent seasons, Rory Schlein, inexplicably ruled himself out of contention for the Australian team, reportedly due to 'commitment issues.'
Ward is expected to have made a full recovery from his broken shoulder blade and be ready for the opening round battle in July.
Lemon has welcomed the changing of the guard in the Australian team.
"With the retirement of two previous World Cup winners in Jason Crump and Ryan Sullivan in the past year, 2013 will witness a changing of the guard and with the form of some of our younger riders, there's never been a better time to develop and gain experience on the world stage," the Team Manager said. "This year's squad resembles a new era for the racers and one to be excited about.
"We have an extremely tough Semi in Poland with all Nations fielding strong teams and all have the potential to win this year's contest. We have the fire power to win but can't afford complacency, the competition it will be fierce."

The announcement could not have come at a better time for Holder who is aiming to strike back in his World Speedway Championship defence at this weekend's Polish Grand Prix in Gorzow.