Bob Watson Part 2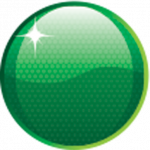 Bob Watson, the only driver to win the Australian Rally Championship in a rear-engined car, recounts the key role he played in the development of the original 1960's-spec Holden Monaro.
Watson also drove a Monaro GTS 327 and along with co-driver Tony Roberts the pair won the 1968 Datsun Three Hour race at Sandown.
In the second part of a 3-part series, Speedcafe.com continues its interview with Watson.
Speedcafé: You were involved in the development of the Monaro – Holden's first Bathurst winner. What was your role?
Bob Watson: I was a chassis development engineer at Holden and myself and another engineer, John Finlayson were given the job of developing the chassis package for the GTS 327. GM had identified a mechanical spec after a trip to America with a 327 engine and a Saginaw gearbox and we then had to bring the standard Holden suspension up to a higher spec so we could compete against the Falcon GT. Holden purchased a Falcon GT and we went down to Holden's Proving Ground at Lang Lang to the ride and handling course, which is quite a good demanding little track, and we set benchmarks in the Falcon and then worked on the Monaro until we were clearly better than the Falcon. We changed springs, shocks, stabiliser bars and put tramp rods on the rear and fiddled with the brakes a bit, although the brakes were never very good. We were satisfied that on our course at Lang Lang the Monaro was the quicker car.
 Speedcafé: And this led you to entering motorsport with instant success and endurance record attempts?
Bob Watson: In 1968 when the Monaro was released, Tony Roberts my rallying colleague and fellow member of the Holden Dealers Rally Team, decided to buy a Monaro GTS 327 and do a bit of motor racing. He just wanted to find out what it was all about. So we thought, 'we've got to do Bathurst don't we, if we are going racing.' He asked me to co-drive and we had to go through the process of getting licences.
 I don't know how it came up but someone noticed in the CAMS yearbook there were no endurance records set for that particular capacity class. We were on a dead set winner here, as there were no records to beat, so whichever ones we set would be it. So we approached Bill Patterson who was sympathetic to this and hired Sandown and we ran a 24 hour record attempt and averaged just under 140 km/h for the 24 hours and learned a hell of a lot about brake pad life and tyre life to do with long distance racing. In fact at the end of 24 hours, Tony and I found we could lap almost as fast, within a second, without touching the brakes as we could when we first started, braking hard for every corner.
 That helped us a lot when the three-hour race came up a few weeks later. We thought we'd get through the race without changing brake pads, which was a bit optimistic, and we didn't, as we ran out of brakes about 10 laps from the end. I had to drive those last laps with virtually no brakes at all with Alan Jones in another Monaro catching me, which wasn't a lot of fun. Anyway we won by seven or eight seconds, so it was a very exciting win.
 Prior to Sandown, we had done a meeting a Hume Weir and a meeting at Mallala and the third race got rid of our 'P-plate' stripes (the three stripes you had on the back of a car to say you were a P-plater). After the race we went up to Ken Nancarrow, the Sandown Clerk of the Course to get our licences signed to progress to full licences. He said, 'You've gotta be joking. Our third race and we won it', (laughs).
 Speedcafé: And then to Bathurst, for your fourth race start and with the pressure of being the Sandown winners, the form guide must have put some pressure on you guys?
Watson: It didn't put pressure on us, but it did put pressure on the Monaro. Holden in 1968 ran a Dealer team, but we were privateers and went up to Bathurst and neither of us had seen the place before and we were appropriately terrified the first time we drove around it. We were attacking the course like rally drivers, trying to get the car sideways going into the corners and we were way off the pace. Anyway, Harry Firth who was running the Ford team at the time took pity on us possibly because like him we were rally drivers and he took us behind a tin shed in the pits, so others couldn't see what was happening and he talked us around the circuit. He told us, 'this is what you do here, this is what you do there, you aim at that post at the top of the hill, don't back off until this point.' We immediately went out and improved by 10 or 12 seconds a lap, both of us, just because of Harry's words. It was amazing and we qualified something like fifth, which was pretty good in the company we were in. We finished third outright in the event behind McPhee and West for a Monaro 1,2,3.
Speedcafé: So to put that into perspective, your fourth race start ever was at the biggest race of the year in the premier category?
Watson: Yes that's right and I remember the financial situation. We got $100 sponsorship from Pat Cullen, the Holden dealer in Liverpool, we got some money from BP for fuel and we parted with about $2,000 of our own money. We started off trailering the car there, but by the time we got out to the Ford factory in Broadmeadows the trailer was all over the place and we thought it was easier to drive it to the track. So we drove it up there, raced it and then drove it back with the spares in it. We didn't have many spares though and when we stopped outside the Ford factory, they didn't come out to help us either, (laughs).
 Speedcafé: The following year Ford introduced the GTHO and Holden brought out the 350 Monaro. However, after your success in 1968 you missed that race. Why?
Watson: I didn't have a lot to do with racing the 350 but I was given a project at Holden to develop oil cooled disc brakes for the GTS 350 Monaro. It was an idea taken from trucks in America which use a multi-clutch pack in the front hubs similar to how an auto transmission works -hydraulically actuated, but virtually fade and wear free. This was hoped to give Holden the magical advantage of not having to worry about brakes and I got involved in the development of it at Lang Lang and it early killed me on a couple of occasions. We ran out of time to develop it properly, so it was dropped. It was an interesting concept and if we had 18 months to develop it and not eight, it would probably have been a goer. My last project at Holden before I was sacked was to design the brakes for the HQ model."
 Speedcafé: But you returned to Bathurst in an XU-1 Torana.
Watson: I was invited to drive with Brian Reed in an XU-1 in 1970, which I had never driven in competition and I really don't know how our laps compared. I've always had great respect for Brian, he has always been a fantastic driver. Anyway we finished and the Holden Dealer Team cars had lots of trouble with their valve gear because of something clever (smiles) they tried to do that didn't work and we were ignorantly using the standard components and they lasted. I jumped into the car after Brian's first stint and the harness got all tangled under the standard seat we used back then. I couldn't get the belts untangled by the time the stop was over so I thought I'll mess around for a lap or two and try and get them done up. But I couldn't get them out from under the seat so I drove my stint with no seatbelts!
 Speedcafé: You rallied for four manufacturers, Holden, Ford, Renault and Datsun. What cars did you compete in and which was your favourite?
Watson: Good question. The Holdens started from about 1963 and they were the EJ, EH, the horrible HD, then the HR. The last Holden I drove was the HK Kingswood with a 307 V8 and two-speed Powerglide auto transmission. It was really good because when you left control the auto fed the power in nice and progressively instead of breaking traction and the car went off like a rocketship When you got up to about 120km/h the valves would start bouncing and you knocked the column shift into top and away you went up to about 210km/h. The Kingswood had a bit of work done to it and it was good for a 16.4 second ¼ mile from a standing start, fully laden for a rally and full of fuel, so it was a quick car. In the early days with the EJ's and EH's, we used to rally with the standard bench seats. What the trim guys in the experimental used to do was shift the padding around so there wasn't much under your bum, but plenty on the sides to stop you sliding into the navigator as we didn't even have seat belts.  The cars were pretty much standard off the showroom cars.
 Then I moved onto Renault and there were two favorites. One was the fabulous R8 Gordini, which is my all time favourite rally car. The factory Gordini kit you could buy, which was also available to the public, included different cylinder head, bigger valves, different camshaft and rods and increased the capacity to 1300cc and a 5.6 diff and 130 genuine horsepower and they were just rocketships with a five-speed gear box and four-wheel disc brakes. They handled beautifully and had so much traction, they were dead-set easy to drive. We could run rings around the XU-1 Toranas. They were a very advanced car for their day.
 I had that one off magical drive in the Renault Alpine A110 and I have to say that and the car I drove next which was a BDA Escort, were the best. Howard Marsden brought the Escort out from England, a proper ex-works car that was developed by Clark and Makinen and with a full house Brian Hart BDA with about 240 horsepower. That car was just fabulous. We ran it in the Castrol the following year after I had won it in the Alpine and unfortunately every time we went through any kind of water splash it drowned the ignition. I couldn't understand how a factory rally car built in England stopped every time it saw water. As a result we were way behind and I over drove the car and hit a stump trying too hard to catch up.
 The next event was very dusty and the engine got a gut full of dust and had to be rebuilt. From that point it was 100 horsepower down and it never gave it's best from then on. If it had been the same as when we first got it we should have won every ARC event, as it was so much better than anything else. Howard was running the car on his own with some help from Ford and there was a little plaque on the motor that had the inscription, 'If there are any problems with this motor please send back to Brian Hart Motors UK. Do not touch it.' Well they couldn't afford to send it back to Hart so they did touch it and it was never much good after that."
 I had a brief career with Datsun. I was asked to drive a 240Z factory car in the Southern Cross Rally in 1973 and that was pretty much an all star cast with Tony Fall, Rauno Aaltonen and Shekhar Mehta who was a star of the East Africa Safari at the time, Frank Kilfoyle and me all in the same team. The 240Z was a mystery to me and as I hadn't driven anything like it before. We went for a practice up near Mt Disappointment one evening and it was left hand drive with a long bonnet and just a difficult rally car and I was terrified of it. I asked Tony Fall if he would take me for a drive, as I wasn't comfortable driving the car. He said, "Look, you can't let these f***rs understeer, you've got keep the back moving all the time. Keep it oversteering." And that's what he did; he threw the car from side to side and got it swinging, even on the straights and I had to readjust my whole mentality to this very hard work of swinging the steering wheel all over the place and sort of got the hang of it. But I was always a bit scared of it. It wasn't an easy car. The next year I was given a factory Datsun 180B SSS but I blotted my copybook by taking the Renault Alpine ride in the Don Capasco and as a result of that was no longer a Datsun driver.
 My life wouldn't have been complete unless I rallied a Datsun 1600; so about ten years ago I bought one to compete in historic rallies and thoroughly enjoyed it. It was a mighty little car, you could throw it at anything and it wouldn't blink, it would just smile and keep taking it.