Winslow headlines Sports Racer Series opener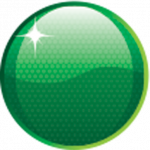 Two-time Australian Formula 3 Champion James Winslow will compete in the 2013 Sports Racer Series, beginning this weekend at Queensland Raceway.
The category features lightweight sportscars such as Wests, Speads, Stohr and Radicals, all powered by motorcycle engines.
It has endured a difficult three years since its abandoned inaugural national season in 2010, competing largely in the shadow of the one-make Radical Australia Cup.
A notable addition to the Sports Racer Series ranks this year however is reigning Formula 3 Champion James Winslow who is targeting the championship in his first full campaign in the class.
"I did a few races last year for the West team and enjoyed it," said Winslow ahead of what is said to be a full five round campaign from the Briton.
"It was a good excuse to get my bum in a very quick racing car.
"They've got this series set up really well. It's a great series with good drivers and I was keen to come back."
Among Winslow competition will be former CAMS Rising Star Trent Harrison, who will again pilot the Speads that he was seen in last year.
Stohr driver Adam Proctor is retuning after winning the series for the last two years. Proctor's AP Racing squad was well represented in 2012 and has his sights firmly set on a third consecutive crown.
"We've had a really strong couple of years," Proctor said. "The racing has been really close and enjoyable, especially last year, and it's great to see the series growing again this year.
This year's calendar kicks off at Queensland Raceway this weekend in support of the Australian Superbike Championship.
The five round championship also takes in Phillip Island, Sydney Motorsport Park, Hidden Valley in the top end before ending at Mallala in South Australia in November.