Williams latest company to join Formula E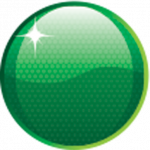 Williams Advanced Engineering is the latest high profile global company to join the new for 2014 FIA Formula E electric formula Championship.
The engineering arm of Williams F1 Team – established when Sir Frank Williams' eponymous company floated some years ago – will supply the battery power units to the field of identical electric powered formula cars.
Williams joins tyre supplier Michelin, engine supplier Renault and timing supplier TAG-Heuer for the Championship. Dallara is building the initial chassis, whilst McLaren is developing the powertrain – all details being developed in conjunction with Spark Racing Technology, a French company led by one of the driving forces of Formula E, Frederic Vasseur.
It has been devised to showcase emerging technologies in motorsport and was originally slated to be conducted on street circuits around the world.
10 teams will form a total of 20 drivers for the FIA Formula E Championship, with one of the first teams signing up to the Championship being operated by well respected Le Mans racer, motor racing futurist and member of the House of Lords, Paul Drayson. The other confirmed team so far is a Chinese outfit which is headed up by Steven Lu, who was instrumental in China's A1GP efforts in the mid-2000's.
Australia was originally mooted as a host venue and still has a chance to be part of a 10 round Championship. Formula E has applied to the FIA for 10 calendar slots with eight being awarded already – two being in Asia (Beijing and Putrajaya, Malaysia), two in America (Los Angeles and Miami), two in South America (Buenos Aires, Argentina and Rio de Janeiro, Brazil) and two in Europe (Rome and London).
VIDEO: The FIA Formula E Championship Trailer: