Vettel extends Red Bull contract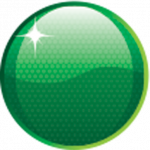 Sebastian Vettel and Red Bull Racing have extended their partnership through to the end of the 2015 Formula 1 season.
The 25-year-old German's existing deal with the team was to run out at the conclusion of 2014.
The one-year extension means that superstars Vettel, Fernando Alonso (Ferrari) and Lewis Hamilton (Mercedes) are all currently set to become free agents at the end of 2015.
Red Bull confirmed Vettel's re-signing via a brief statement boasting of the pair's success together.
"Infiniti Red Bull Racing is happy to confirm that World Champion Sebastian Vettel has extended his multi-year contract with the team until the end of 2015," it read.
"A previous member of the Red Bull Junior squad, Sebastian first drove for Red Bull Racing in 2009.
"During his Formula One career, the 25-year-old has achieved 29 wins, 51 podiums and 39 pole positions.
"He is the current Formula One World Champion and also a triple World Champion, having retained the title since he first won it in 2010."
Team-mate Mark Webber, who has operated on a series of one-year deals in recent seasons, was not mentioned in the statement.
The 36-year-old's deals with Red Bull have traditionally been confirmed around the British Grand Prix weekend; an event that's now just two weeks away.
Former World Champion Kimi Raikkonen is being increasingly linked with Webber's seat for 2014.
Should he not continue with Red Bull, It remains unclear whether the Australian would chase a drive with a less fancied outfit, such as the Lotus team for which Raikkonen currently drives, or make a much mooted switch to sportscars.