Penske cops the wrath of IndyCar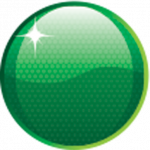 After coming under fire in NASCAR several times this season with severe penalties and fines, the huge Penske operation's IndyCar team has failed a regulatory post-race inspection on its winning car from Texas last weekend.
The #3 car which Helio Castroneves handled in the Firestone 550 to give Team Penske its first win of the season in eight races was fined $35,000 and trimmed by 15 entrant points for an underwing breach.
Longtime employee and Penske racing president Tim Cindric was quick to issue a statement following the announcement by IndyCar, saying that it in no way gave Castroneves an advantage during the race.
"The rule in question (14.6.6.14) states that the diffuser exit must measure 7.600". After the race, ours was 7.575" because we neglected to tighten the braces that position the rear of the diffuser following pre-race inspection," Cindric's statement said.
"The way Helio's car raced was in no way advantageous as a lower diffuser height actually adds drag and reduces downforce. To ensure this is the case, we ran this configuration in the wind tunnel on Monday morning and found that the #3 car actually raced with three pounds less downforce and one pound more drag than what it would have had if we tightened the underwing braces properly."
In other IndyCar developments Penske's former racer Ryan Briscoe has been confirmed as the driver at Panther Racing at the Milwaukee round this weekend.
Panther's managing partner John Barnes has welcomed the Australian star back to the team after his maiden appearance for the squad at the Detroit double-header two weeks ago.
He handed the seat over to Oriol Servia last weekend in Texas with the two drivers now set to alternate in the Panther car for the remainder of the season.
In 2008 Briscoe scored his first IndyCar series win at Milwaukee which provided the massive Penske operation with its 300th victory in all forms of motor racing.