CAFE CHAT: Michael Guest/Gregoire Dupont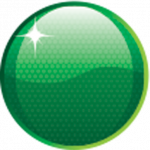 A fresh form of rallying is taking to Australian shores in the way of Side-by-Side competition as Can-Am boss Gregoire Dupont and his team front-man Michael Guest look to the future of this exciting new category.
Two global brands, Can-Am and Polaris have committed to the series which is enjoying its second full season running in conjunction with the Australian Rally Championship.
Known as the Side by Side Rally Challenge the 2013 series will contest four points scoring events with Round 2 less than a month away as teams head to the Sunshine Coast for the International Rally of Queensland – also a round of the FIA Asia Pacific Rally Championship.
Competitors in the compact buggies will also compete against the world's best in September running alongside the World Rally Championship's Australian leg held in Coffs Harbour.
Despite its infancy, there is a lot more than meets the eye when it comes to Side by Side racing and the commitment to the long term future of the sport is positive as Can-Am factor driver Michael Guest and General Manager Gregoire Dupont explain.
SPEEDCAFE: Run us through the differences between the production Maverick 1000cc and your ARC SxS machine?
GUEST: My Can-Am Maverick factory machine for the ARC is very close to a standard unit straight off the showroom floor. This is the real beauty of the series. You can get racing against me or Cody Crocker in a machine that will be competitive, and very cost effective. The new SSV series is the first time this has ever been possible, and I really encourage people who are interested in getting involved in motorsport to consider it – split the driving, navigating and costs with a mate and your will have a blast.
To get the SSV's ready for racing they do need to meet the basic CAM's safety standards. This means a compliant roll cage must be fitted. In addition we have the basic rally modifications including specific race seats and harnesses, a trip computer and fire extinguisher. We even use the standard tyres and wheels with just a change to the brake pad material.
The Can-Am Maverick is set-up to tackle challenging off-road conditions; however we are primarily racing on smoother hard pack fire trails in the ARC. The Maverick comes standard with adjustable height suspension, and we run it low to adjust for the courses we race on. We have also adjusted the springs to go with a stiffer option. For racing this is ideal, however if I wanted to have fun on off-road tracks on the weekend I would run the Maverick with its more standard set-up which suits the really rough stuff better. The standard Maverick is designed to work well in a varying range of conditions from sand dunes to deep, rutted and muddy conditions.
Whilst we do not make many changes to the unit, we ensure the minor modifications are done properly. Using my connections in the industry, BRP is using Neal Bates Motorsport and they have been responsible for delivering aspects such as the roll-cage on my Can-Am Maverick.
SPEEDCAFE: Apart from being driver – development, logistics etc, could you explain your role in the team?
GUEST: My role within the Can-Am team in fact goes well beyond the ARC. BRP has brought me on as a brand ambassador; it works perfectly as when I'm not racing the Can-Am SSV I'm out using BRP products in the filming I do for my new 'Reel Action' TV series or with 'Escape with ET'. My passion for fishing and outdoor adventure is up there with my love of racing, and I'm always using BRP products such as Evinrude E-TEC outboards and Sea-Doo watercraft in the water, along with the Can-Am ATV and SSV products off-road.
Specific to the ARC, as mentioned the units are reasonably stock. The standard geometry is fantastic and it's just a matter of making small adjustments. When I was rallying at an international level, and in general throughout my career, I took the role as suspension and development engineer. This is a part of rallying I really enjoy. Running Fox Podium performance shocks with dual-speed compression, rebound and threaded preload adjustments, the Maverick provides plenty of adjustability for drivers who want to fine tune their setup for different course conditions. Fine tuning any machine and in this case the Maverick to respond exactly as I want it to is a real art. I pride myself on being able to understand and set up rally/race cars to their maximum potential. My real role is to be an ambassador for the Australian Side-by-Side Rally Challenge, and showcase what these Can-Am SSV's are capable of.
I certainly have been able to leverage my experience within rally to assist the BRP staff launch the Can-Am SSV's into the ARC. BRP has a strong racing pedigree, their Sea-Doo PWC's, Ski-Doo snowmobiles and Can-Am ATV's dominate their respective motorsport classes, however racing SSV's in a rally environment has been new to the staff. I have worked with the BRP after-sales technical personnel, and we have all learnt a lot about the machines, which certainly helps with them managing their dealer network and end customers. Racing always accelerates the learning process, and along with raising the profile of the series I have also been able to help guide the BRP team in this new project.
SPEEDCAFE: Give us a quick run through of what happened with the team in Round 1?
GUEST: To be honest, we received the all-new Can-Am Maverick just before Perth, so I was not able to spend many hours at all behind the wheel, or give tyres any consideration. The Maverick is an entirely new platform from Can-Am, it is a very different machine to the Can-Am Commander I raced last year which is really a farming machine that happens to have fantastic handling along with a strong engine.
Out of the gate I was winning stages and the Can-Am Maverick clearly proved that it has exceptional pace. Unlike the more utility focused Commander, the Maverick is a pure-bred rec-sport machine. The SSV's run a CVT transmission, and in Perth unfortunately we had a problem with a faulty belt. The belt is simple product that is easy to replace, however with the issue mid-stage it meant I could not finish the event. I was gutted as we had such good pace, on the positive I can't wait to get back in the Maverick.
SPEEDCAFE: Describe the rivalry between yourself and Cody Crocker 
GUEST: I've known Cody for a long time and mostly we've been driving for different manufacturers. I did drive Cody's Impreza in the 1998 Rally of New Zealand for Possum Bourne Motorsport and had a fantastic victory in the World Production round. Rallying is really no different to any other motorsport where the goal is to win. Unlike circuit racing we don't rub panels and our speed is judged on our own through the forest. This allows drivers to keep a good relationship but nobody wants to come second. Cody and I are both passionate about the side-by-side championship and continue to work together to grow the category.
SPEEDCAFE: What will it take to beat him in the 2013 SxS Championship?
GUEST: That's a simple one – I need to win the next three rallies. It was disappointing not to take points away from Western Australia and all I can do is concentrate on trying to finish on top of the podium in the next three events.
GREGOIRE DUPONT
Regional General Manager
BRP Asia-Pacific
SPEEDCAFE: What are the benefits in getting behind the side-by-side championship and essentially working with your major competitor – Polaris – to make it work and bring the sport into the pubic eye?
DUPONT: BRP is committed to growing the sport-rec market, not only for SSV but also ATV. To do this we are keen to work with competitors that also want to invest into the local market and provide opportunities for Australian powersport enthusiasts. BRP and Polaris are arguably the 2 most significant players worldwide in the high end SSV segment, with both brands being committed to the ARC Side-by-Side Rally series along with having great ambassadors such as Michael Guest and Cody Crocker we have established an excellent platform to showcase the new generation of SSV's.
A key aspect is raising awareness of the SSV category, as well as the Can-Am brand itself. As the ARC SSV Rally Challenge is essentially a stock class, it also gives power-sport enthusiasts a new opportunity to get personally involved in racing. The entry cost is significantly less than what is typically associated with traditional rally, yet the fun factor is certainly there and it's about driving skills opposed to cheque-book racing. We also think privateers will like the challenge of going go toe-to-toe with the likes of Michael or Cody on a level playing field.
Studies in recent years have shown that Can-Am leads the off-road ATV market in customer satisfaction, however BRP is a young company and we plan to further increase awareness. Initiatives such as the ARC Australian Side-by-Side Rally Challenge plays a role in helping us not only build new sport-rec markets, but also plays a role in raising the profile and general awareness of the Can-Am brand.
SPEEDCAFE: The ARC is making a comeback and taking steps in the right direction to once again become one of the premier motorsport categories on the Aussie calendar. Is the side-by-side championship and Can Am's involvement a long-term commitment to the category?
DUPONT: BRP has shown a very strong commitment to the SSV category, the rapid release of SSV models in the last 3 years including the Can-Am Commander family and the new Maverick is testament to this fact. We are also committed to the development of markets in the Asia-Pacific region, and the ARC Side-by-Side Rally Challenge is providing positive awareness to this new and exciting category.
What was achieved in 2012, our first year with the ARC, was significant. Although we were racing our utility aligned Can-Am Commander, we are confident the level of professionalism and performance raised more than a few eyebrows in showcasing what the Can-Am machines are capable of. Producing 101hp out of the box and a providing a new bench-mark for SSV sports-handling, the Can-Am Maverick is sure to take things to whole new level.
BRP is committed to long-term partnerships, a local example is our support as official powersport partner of Surf Life Saving Australia. This relationship took time to establish and we are now seeing rapid progress with the Can-Am Commander a common sight at the hundreds of beaches around Australia. We have established a fantastic platform with the ARC, however we have much to still achieve. Whether you're a power-sport fan, or an enthusiast who wants to get behind the wheel as a privateer, we hope to see your support of the ARC Side-by-Side Rally Challenge and in our dealerships taking at first hand look at the Can-Am products.