New national Series launched for Speedcars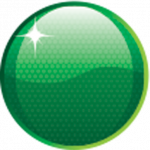 Speedway Australia has announced a new national Series for Speedcars to kick off in the 2013/2014 summer Speedway season, to be known as the Speedcar Pro Series.
The Series promises to be a serious shot in the arm for the highly potent and competitive Speedcar category and adds to the number of events being managed under the certified national body's umbrella – which includes ENZED World Series Sprintcars (WSS) and the National Super Sedan Series (NSSS).
"The Speedcar Pro Series is going to have all of the resources and support that our WSS shows do," said Shane Collins from Speedway Australia. "There will be a group of supplied officials, timing, marketing and the operations truck at events when possible.
"We are also going to bring an entertainment package with the event and make it much more than just a race meeting."
In season one, six to eight events will formulate the Speedcar Pro Series. Speedway Australia has confirmed to Speedcafe.com that initially, the events will run as a stand-alone package with the 'grand plan' being to formulate a double header super show scenario with World Series Sprintcars and/or National Super Sedan Series events.
The Speedcar Pro Series is aimed to bring the nation's best competitors to the best tracks on a regular basis and showcase the exciting nature of Speedcar racing to a national audience.
According to Speedway Australia, the formulation of the Speedcar Pro Series is not at the expense of the existing privately operated Speedcar Super Series, which continues to focus on events in New South Wales and Queensland.
It builds on the commitment of Speedcars Australia to adopt the Speedway Australia Racing Rules and Regulations in 2011 and aims to develop another premier category in Australian speedway.
Speedway Australia confirmed it's aim is to expand the Speedcar brand into the southern and western parts of Australia through the Pro Series concept.
The idea has been warmly welcomed from competitors and promoters alike with dates and venues in the process of being formulated now.