Trackside marshal dies after incident at Canadian Grand Prix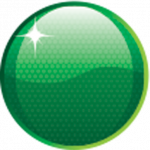 The Canadian Grand Prix has been rocked by the death of a trackside marshal who was struck after the race by a mobile recovery crane.
The FIA has confirmed that a 38-year-old man was killed when he was run over by a mobile crane after the end of the race in Montreal, while returning the Sauber of Esteban Gutierrez to the pit area, who crashed three laps from the finish.
The FIA did not identify the marshal but said he was "the victim of an unfortunate accident."
'The worker was helping to recover a car which had stopped during the race,' said the statement.
'The recovery vehicle had lifted the car to return it to the pits and while doing this the worker dropped his radio and attempted to pick it up.
'As he did this, he stumbled and was hit and run over by the recovery vehicle."
The FIA said the worker was transferred by helicopter to the Sacre-Coeur hospital in Montreal for treatment but his injuries were too severe and he died.
'Unfortunately, the worker succumbed to his injuries at the hospital,' said the statement.
'The FIA, l'Automobile Club de l'Île Notre-Dame and the Formula 1 Grand Prix du Canada, want to communicate their deepest condolences to the family and friends of the victim.'
The worker was the first marshal fatally injured at a Formula One race since Graham Beveridge, who was killed at the 2001 Australian Grand Prix when he was struck by a wheel that flew through a gap in the safety fencing after Jacques Villeneuve and Ralf Schumacher collided.
His death had come just six months after another marshal was killed at the 2000 Italian Grand Prix, prompting a review of safety at race tracks and the introduction of improved measures to protect circuit workers.
It is the first fatality at the Canadian Grand Prix since the death of Italian driver Ricardo Paletti, who died from injuries sustained when he crashed his Osella into the back of the stalled Ferrari of Didier Pironi at the strat of the 1982 event.