Rain wins the Winternationals again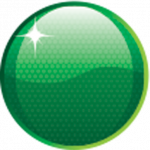 The Fuchs Winternationals has been abandoned due to inclement weather conditions at the Willowbank Raceway today.
After getting all of the qualifying in over the last three days with only minor interruptions from threatening weather in the area, the heavens opened this morning.
It represents the third year in succession that the Queen's Birthday Long Weekend epic has been hampered by wet weather.
No rain or alternative date has been scheduled for the event.
Up until this morning, the Winternationals had been one of the most successful in some time, with huge crowds turning out on each day of competition.
The fastest fields in Australian history had been established for Pro Stock and Top Doorslammer, with John Zappia establishing a new national record in the Top Doorslammer category. A new national speed record was set in Pro Stock Motorcycle by American-based Australian, Rhett Lougheed. A world record was established in Factory Xtreme by George Rehayem from PAC Performance.
"The support shown by the fans over the last three days has been phenomenal, we really must send our thanks to everyone who has come out to Willowbank Raceway for this event and also to Fuchs and all of our other event, track and category sponsors," said Willowbank Raceway Managing Director, Steve Bettes.
From an ANDRA Championship perspective, points will be awarded to racers as of the final full completed runs as per the ANDRA rule book.
Willowbank advises that Monday ticket holders will be able to use their tickets to their value at Willowbank Raceway across the next six months. Ticket holders are advised to visit www.willowbankraceway.com.au for more information.