Johnson leaves them in his dust at Pocono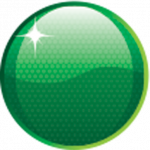 Jimmie Johnson has once again shown why he is one of the greatest drivers in NASCAR completely dominating the Party in the Poconos 400.
Johnson scored his third win of the season, third victory at Pocono and his 63rd visit to victory lane. He is now 51 points clear in the standings.
A week after a penalty for jumping the final restart at Dover knocked Johnson out of a near-certain victory, Johnson beat Greg Biffle to the finish line by 1.208 seconds.
"What a race car!" said Johnson.
"Not only a great race car but an engine. We had fuel mileage and plenty of power. It was awesome on the straightaways today to be able to do what I wanted around other cars.
"So hats off to chassis, aero and the engine shop for this awesome race car."
Johnson was strong on long runs, especially the opening sequence when the first 65 of the 160 laps ran without caution. Then even on the shorter runs he was unstoppable as he led a total of 128 laps in the 400 mile race.
Biffle was happy with a runner-up finish that jumped him three positions to 10th in the standings, but he conceded that his No. 16 Ford was no match for Johnson's Chevy SS.
"Jimmie was in a league of his own," said Biffle, who took the green flag from the fourth position on the final restart with four laps left and surged past Earnhardt and Kyle Busch in the first corner. "I was going to have to get up beside him, take the air off him–something to try and gain an advantage.
"But I gave him such a good push on the restart I couldn't catch back up with him… I couldn't get him."
Australia's Marcos Ambrose climbed from 30th at the start to 17th at the finish, although prior to the final re-start he was looking a few places better. However, a stacked re-start with four laps to run he was shuffled back.
"That's probably what we deserved," said Ambrose.
"We had a 17th-place car and we finished 17th with it, so we'll take it. We fought all day and rallied hard. We couldn't quite get track position there at the end on those restarts, and then I got checked there on that last restart and we lost a few spots."
RESULTS: Part in the Poconos
| | | | | | | | | |
| --- | --- | --- | --- | --- | --- | --- | --- | --- |
| POS | Driver  | Car #  | MFG  | Start | Laps | Laps Led  | Final Status | Points/Bonus |
| 1 | Jimmie Johnson | 48 | Chevrolet | 1 | 160 | 128 | Running | 48/5 |
| 2 | Greg Biffle | 16 | Ford | 13 | 160 | 0 | Running | 42/0 |
| 3 | Dale Earnhardt Jr | 88 | Chevrolet | 6 | 160 | 0 | Running | 41/0 |
| 4 | Tony Stewart | 14 | Chevrolet | 19 | 160 | 0 | Running | 40/0 |
| 5 | Ryan Newman | 39 | Chevrolet | 23 | 160 | 19 | Running | 40/1 |
| 6 | Kyle Busch | 18 | Toyota | 8 | 160 | 0 | Running | 38/0 |
| 7 | Kurt Busch | 78 | Chevrolet | 20 | 160 | 0 | Running | 37/0 |
| 8 | Denny Hamlin | 11 | Toyota | 17 | 160 | 0 | Running | 36/0 |
| 9 | Kevin Harvick | 29 | Chevrolet | 5 | 160 | 0 | Running | 35/0 |
| 10 | Joey Logano | 22 | Ford | 21 | 160 | 0 | Running | 34/0 |
| 11 | Jeff Burton | 31 | Chevrolet | 24 | 160 | 0 | Running | 33/0 |
| 12 | Jeff Gordon | 24 | Chevrolet | 11 | 160 | 0 | Running | 32/0 |
| 13 | Jamie McMurray | 1 | Chevrolet | 22 | 160 | 0 | Running | 31/0 |
| 14 | Juan Pablo Montoya | 42 | Chevrolet | 25 | 160 | 0 | Running | 30/0 |
| 15 | Clint Bowyer | 15 | Toyota | 3 | 160 | 0 | Running | 29/0 |
| 16 | Brad Keselowski | 2 | Ford | 10 | 160 | 4 | Running | 29/1 |
| 17 | Marcos Ambrose | 9 | Ford | 26 | 160 | 0 | Running | 27/0 |
| 18 | Carl Edwards | 99 | Ford | 2 | 160 | 9 | Running | 27/1 |
| 19 | Mark Martin | 55 | Toyota | 14 | 160 | 0 | Running | 25/0 |
| 20 | Travis Kvapil | 93 | Toyota | 39 | 160 | 0 | Running | 24/0 |
| 21 | Aric Almirola | 43 | Ford | 12 | 160 | 0 | Running | 23/0 |
| 22 | Casey Mears | 13 | Ford | 27 | 160 | 0 | Running | 22/0 |
| 23 | Martin Truex Jr | 56 | Toyota | 15 | 160 | 0 | Running | 21/0 |
| 24 | David Gilliland | 38 | Ford | 31 | 160 | 0 | Running | 20/0 |
| 25 | Matt Kenseth | 20 | Toyota | 4 | 160 | 0 | Running | 19/0 |
| 26 | Ricky Stenhouse Jr | 17 | Ford | 16 | 160 | 0 | Running | 18/0 |
| 27 | Bobby Labonte | 47 | Toyota | 29 | 160 | 0 | Running | 17/0 |
| 28 | David Stremme | 30 | Toyota | 33 | 160 | 0 | Running | 16/0 |
| 29 | Danica Patrick | 10 | Chevrolet | 30 | 160 | 0 | Running | 15/0 |
| 30 | Paul Menard | 27 | Chevrolet | 9 | 160 | 0 | Running | 14/0 |
| 31 | Dave Blaney | 7 | Chevrolet | 32 | 160 | 0 | Running | 13/0 |
| 32 | David Reutimann | 83 | Toyota | 34 | 159 | 0 | Running | 12/0 |
| 33 | AJ Allmendinger | 51 | Chevrolet | 18 | 158 | 0 | Running | 11/0 |
| 34 | Josh Wise | 35 | Ford | 36 | 157 | 0 | Running | 0/0 |
| 35 | Timmy Hill | 32 | Ford | 38 | 156 | 0 | Running | 9/0 |
| 36 | Kasey Kahne | 5 | Chevrolet | 7 | 141 | 0 | Running | 8/0 |
| 37 | David Ragan | 34 | Ford | 28 | 121 | 0 | Running | 7/0 |
| 38 | Landon Cassill | 33 | Chevrolet | 37 | 70 | 0 | Clutch | 0/0 |
| 39 | J.J. Yeley | 36 | Chevrolet | 35 | 39 | 0 | Transmission | 5/0 |
| 40 | Michael McDowell | 98 | Ford | 41 | 33 | 0 | Vibration | 4/0 |
| 41 | Scott Riggs | 44 | Ford | 43 | 28 | 0 | Vibration | 3/0 |
| 42 | Joe Nemechek | 87 | Toyota | 40 | 11 | 0 | Engine | 0/0 |
| 43 | Jason Leffler | 19 | Toyota | 42 | 8 | 0 | Transmission | 1/0 |
SPRINT CUP STANDINGS
| | | | | | | | | |
| --- | --- | --- | --- | --- | --- | --- | --- | --- |
| Rank | Driver | Points | Behind | Wins | Starts | Top 5  | Top 10  | DNF |
| 1 | Jimmie Johnson | 521 | 0 | 3 | 14 | 7 | 9 | 0 |
| 2 | Carl Edwards | 470 | 51 | 1 | 14 | 5 | 7 | 0 |
| 3 | Clint Bowyer | 452 | 69 | 0 | 14 | 4 | 7 | 1 |
| 4 | Dale Earnhardt Jr | 439 | 82 | 0 | 14 | 4 | 9 | 1 |
| 5 | Kevin Harvick | 434 | 87 | 2 | 14 | 3 | 6 | 2 |
| 6 | Matt Kenseth | 418 | 103 | 3 | 14 | 3 | 7 | 3 |
| 7 | Kyle Busch | 412 | 109 | 2 | 14 | 6 | 8 | 3 |
| 8 | Kasey Kahne | 400 | 121 | 1 | 14 | 5 | 6 | 1 |
| 9 | Brad Keselowski | 398 | 123 | 0 | 14 | 5 | 8 | 1 |
| 10 | Greg Biffle | 395 | 126 | 0 | 14 | 2 | 5 | 0 |
| 11 | Jeff Gordon | 393 | 128 | 0 | 14 | 3 | 4 | 3 |
| 12 | Paul Menard | 385 | 136 | 0 | 14 | 0 | 4 | 0 |
| 13 | Tony Stewart | 378 | 143 | 1 | 14 | 2 | 4 | 0 |
| 14 | Aric Almirola | 377 | 144 | 0 | 14 | 0 | 4 | 2 |
| 15 | Kurt Busch | 374 | 147 | 0 | 14 | 3 | 5 | 2 |
| 16 | Joey Logano | 369 | 152 | 0 | 14 | 4 | 6 | 2 |
| 17 | Martin Truex Jr | 364 | 157 | 0 | 14 | 2 | 5 | 1 |
| 18 | Ryan Newman | 363 | 158 | 0 | 14 | 2 | 7 | 4 |
| 19 | Jamie McMurray | 363 | 158 | 0 | 14 | 0 | 3 | 0 |
| 20 | Ricky Stenhouse Jr | 361 | 160 | 0 | 14 | 0 | 0 | 0 |
| 21 | Jeff Burton | 356 | 165 | 0 | 14 | 1 | 2 | 1 |
| 22 | Juan Pablo Montoya | 337 | 184 | 0 | 14 | 2 | 3 | 0 |
| 23 | Marcos Ambrose | 321 | 200 | 0 | 14 | 0 | 2 | 1 |
| 24 | Mark Martin | 296 | 225 | 0 | 12 | 1 | 4 | 1 |
| 25 | Denny Hamlin | 285 | 236 | 0 | 10 | 3 | 4 | 2 |
| 26 | Casey Mears | 281 | 240 | 0 | 14 | 0 | 0 | 2 |
| 27 | Bobby Labonte | 255 | 266 | 0 | 14 | 0 | 0 | 2 |
| 28 | Danica Patrick | 246 | 275 | 0 | 14 | 0 | 1 | 2 |
| 29 | David Ragan | 245 | 276 | 1 | 14 | 1 | 1 | 3 |
| 30 | David Gilliland | 239 | 282 | 0 | 14 | 1 | 1 | 3 |
| 31 | Dave Blaney | 232 | 289 | 0 | 14 | 0 | 0 | 3 |
| 32 | David Reutimann | 202 | 319 | 0 | 14 | 0 | 0 | 4 |
| 33 | David Stremme | 194 | 327 | 0 | 13 | 0 | 0 | 2 |
| 34 | J.J. Yeley | 192 | 329 | 0 | 14 | 0 | 1 | 4 |
| 35 | Travis Kvapil | 160 | 361 | 0 | 14 | 0 | 0 | 5 |
| 36 | AJ Allmendinger | 133 | 388 | 0 | 5 | 0 | 0 | 0 |
| 37 | Michael McDowell | 80 | 441 | 0 | 13 | 0 | 1 | 11 |
| 38 | Timmy Hill | 80 | 441 | 0 | 8 | 0 | 0 | 1 |
| 39 | Scott Speed | 75 | 446 | 0 | 8 | 0 | 1 | 6 |
| 40 | Michael Waltrip | 63 | 458 | 0 | 2 | 1 | 1 | 0 |
| 41 | Terry Labonte | 52 | 469 | 0 | 3 | 0 | 0 | 1 |
| 42 | Ken Schrader | 29 | 492 | 0 | 3 | 0 | 0 | 1 |
| 43 | Scott Riggs | 10 | 511 | 0 | 5 | 0 | 0 | 5 |
| 44 | Brian Keselowski | 4 | 517 | 0 | 1 | 0 | 0 | 1 |
| 45 | Jason Leffler | 1 | 520 | 0 | 1 | 0 | 0 | 1 |
| 46 | Regan Smith | 0 | 521 | 0 | 6 | 0 | 2 | 0 |
| 47 | Brian Vickers | 0 | 521 | 0 | 5 | 0 | 2 | 1 |
| 48 | Trevor Bayne | 0 | 521 | 0 | 5 | 0 | 0 | 1 |
| 49 | Josh Wise | 0 | 521 | 0 | 14 | 0 | 0 | 3 |
| 50 | Austin Dillon | 0 | 521 | 0 | 4 | 0 | 0 | 0 |
| 51 | Landon Cassill | 0 | 521 | 0 | 13 | 0 | 0 | 3 |
| 52 | Joe Nemechek | 0 | 521 | 0 | 13 | 0 | 0 | 5 |
| 53 | Sam Hornish Jr | 0 | 521 | 0 | 1 | 0 | 0 | 1 |
| 54 | Elliott Sadler | 0 | 521 | 0 | 1 | 0 | 0 | 1 |
| 55 | Mike Bliss | 0 | 521 | 0 | 8 | 0 | 0 | 8 |