Four mid-season F1 tests expected in 2014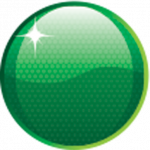 The majority of Formula 1 teams have voted for in-season testing to return in 2014, with an expected four races during the Formula 1 World Championship to see the teams stay around for tests on the Tuesday and Wednesday post Grands Prix.
These tests will add to three pre-season tests at Jerez in Spain and talk of a Middle East test in Bahrain.
The agreement from the teams' Sporting Working Committee is by no means over the line from an FIA perspective with the Governing Body's World Motorsport Council still to ratify the plan. It will meet within the month and this will be one of the items under discussion.
The events that the testing would take place are yet to be decided, however Autosport  reports testing at Barcelona, Silverstone, Spa and the Hungaroring are the preferred venues dependent on how the calendar lies.
It would avoid the situation the FIA is now experiencing with Pirelli and the Mercedes-AMG Petronas team after their 'secret test' following the Spanish Grand Prix.
In-season testing has been banned over recent years in a cost-cutting measure. Many have criticised the move as stymying development of the racecars and also not allowing new, young talent the opportunity to display their talents behind the wheel of Formula 1 machinery.