Bentley hangs on for Finke victory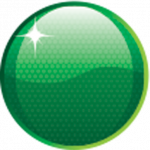 South Australian Hayden Bentley has limped his Racer Buggy Cadilac to victory in the 2013 Tatts Finke Desert Race.
Bentley had opened a commanding lead on Sunday's run from Alice Springs to Finke, and saw his position strengthened when second-placed man Beau Robinson rolled into retirement 20km into Monday's return leg.
Bentley began to slow just 60km from the finish however thanks to a deteriorating rear axle.
The issue saw him drop three minutes on his 1 hour 49 minutes and 48 seconds Sunday effort, but it would prove enough for victory regardless.
Shannon Rentsch took second in his Nissan-powered Jimco Buggy, less than four minutes adrift of Bentley.
Mark Burrows completed the podium in another Jimco-Nissan.
The moto division also fell to the overnight leader, with Todd Smith doing enough to hold out brother and second-placed man Jacob.
Todd Smith proved 50 seconds faster than his brother on the run from Finke to Alice Springs to secure the win, ensuring Honda would broke KTM's four-year stranglehold on the event.
Rounding out the podium finishers was Yamaha rider Joshua Green.