Rider and spectators injured at Isle of Man TT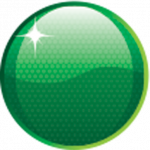 The final day of the Isle of Man TT has been marred by an accident which left a rider and 10 spectators with injuries.
The incident at Bray Hill involved rider Jonathan Howarth and delayed the Superbike Senior TT for over three hours.
The Race organisers issued the following statement:
'ACU Events Ltd can confirm that 10 spectators were injured during an incident in the Senior TT Race. The rider Jonathan Howarth sustained a minor fracture. The race was red flagged and emergency services were immediately in attendance at the scene.
'The ten spectators and the rider were taken to hospital with injuries ranging from slight to serious but not life threatening. Four of the spectators have been discharged, five of the injured have been kept in hospital and one remains under observation in the emergency department.'
The race was run late in the day with John McGuinness taking his 20th Isle of Man TT victory.