Rare drag racing Nissan GTR's unveiled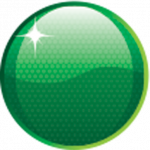 A pair of striking brand new Nissan Skyline GTR-35's have been unveiled at Willowbank Raceway.
So rare are the machines they are the only cars of this nature in the world to run a native but tuned Nissan turbo-charged V6 motor in them.
Piloting the cars will be team owner, Collin Willshire and well respected female racer, Kelly Corbett, who moves up from the Sportsman categories.
"We are a team that has grown over time, starting small and working very hard for our business with a great passion for what we do, and I think that shows in our approach, our people, and our presentation," said Willshire.
"Over this time we have developed a burning passion for bringing our sport and what we do to new fans, to 'today's generation', by employing the latest approaches, new technology, and state of the art cars.
"That is why our motto is 'racing aligned with today's generation', it is so important that we continue to innovate and that is why I am such a big supporter of the Factory Xtreme bracket, together I think there are great things ahead and I can't wait to get the new cars on track ready for the 2014 season."
Whilst the cars are on display this weekend, Corbett will compete in the more familiar surrounds of her Super Compact machine, Willshire in his existing Formula Xtreme machine and youngster Jett Willshire will compete in Junior Dragster across the Fuchs Winternationals weekend at Willowbank.