John McGuinness wins Senior TT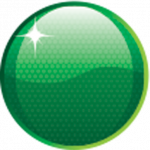 Isle of Man TT great John McGuinness has closed-out the Isle of Man TT race week with his 20th victory and 41st overall podium winning the Superbike Senior race by ten seconds from race week hero team-mate Michael Dunlop.
It is the sixth Senior TT win for McGuinness putting him one ahead of Italian legend Giacomo Agostini and one behind the late Mike 'The Bike' Hailwood.
Kiwi Bruce Anstey took third place, and set the fastest lap of the race at 211.697 km/h as he got the better of James Hillier by 0.978s on the final run down the Mountain.
After the initial race was red flagged due to an accident involving Jonathan Howarth in which ten spectators were injured, the race got underway late in the day 4.30pm. It was Gary Johnson who grabbed the early lead with William and Michael Dunlop in hot pursuit; McGuinness found himself down in fifth.
McGuinness began to make his move on the second lap to lead by 2.4s from Michael Dunlop. It was nip and tuck all the way and at half race distance there was two seconds between the duo, Anstey up to third ahead of Guy Martin.
By the fifth of six laps McGuinness was 10 seconds down the road and onto the final tour of the Mountain Course the top two were settled while the battle for third raged as Anstey's awesome final lap edged him ahead of Hillier at the end.
Australian David Johnson secured his best TT result in tenth.
Hillier may have missed the podium in the Senior TT but he did have reason to smile earlier in the day when he took victory in the Lightweight TT.
The three lap race saw some close racing in the early phases before Hillier was able to take control and pull out a gap of over 30 seconds from second place Dean Harrison at the finish.
Harrison in turn held a 35 seconds advantage over Conor Cummins who beat Ivan Lintin to the third spot.
RESULTS: Isle of Man TT – Senior TT
| | | | | | |
| --- | --- | --- | --- | --- | --- |
| Pos | Rider | Bike | Team | Time | MPH |
| 1 | John McGuinness | Honda | HM Plant Honda by Padgetts Motorcycles | 01:45:20.394 | 128.943 |
| 2 | Michael Dunlop | Honda | MD Racing | 01:45:30.486 | 128.737 |
| 3 | Bruce Anstey | Honda | HM Plant Honda by Padgetts Motorcycles | 01:45:37.999 | 128.584 |
| 4 | James Hillier | Kawasaki | Quattro Plant Kawasaki | 01:45:38.977 | 128.565 |
| 5 | Guy Martin | Suzuki | Tyco Suzuki | 01:46:14.371 | 127.851 |
| 6 | Michael Rutter | Honda | HM Plant Honda by Padgetts Motorcycles | 01:46:35.167 | 127.435 |
| 7 | William Dunlop | Yamaha | Milwaukee Yamaha Superbike Team | 01:47:11.428 | 126.716 |
| 8 | Dean Harrison | Yamaha | Ian Bell Yamaha | 01:48:42.322 | 124.951 |
| 9 | Dan Stewart | Honda | SMT / Wilcock Racing | 01:49:28.127 | 124.079 |
| 10 | David Johnson | Kawasaki | PR Racing LLOYD & JO | 01:49:34 | 111 123.966 |
VIDEO: Senior TT Media Conference