Mid-season team swap for Joey Hanssen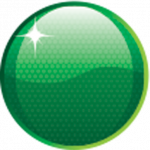 Dutch Import Joey Hanssen has stunned the karting scene by changing teams ahead of next weekend's third round of the Castrol EDGE CIK Stars of Karting Series in Geelong.
Hanssen, who won round two of the championship in the Pro Gearbox category at South Australia's Bolivar Raceway and is currently second in the points standings, will move from the Lenzo Kart Australia team to line up aboard a CRG kart under the Shamick Racing banner.
Hanssen will have his last hit-out aboard a Lenzo kart this weekend in a round of the Western Australian Auto One KZ2 Series before joining the Shamick Racing team aboard a CRG kart next weekend. He will then be relocating to Melbounre where he will take up a full-time role with the kart retailer. His role is believed to incorporate assisting with the running of the race team side of the business and driver development.
"I would like to thank Brendan Shugg at Lenzo Kart Australia for putting me on the map here in Australia. I will be forever thankful for all he has done and what we have achieved," said Hanssen.
"The opportunity to join with Shamick Racing is another step and a decision that wasn't made easily, especially when I consider all the support everyone in Western Australia has given me over the past six months. However, I feel it is the best decision that I could make to further my development and also share my experience with Australian drivers.
"I'm really excited about getting to Geelong where I hope to get back on top of the points standings."
The 2011 World Cup Champion's move is just one of five expected mid-season changes in the Pro Gearbox ranks. Joining Hanssen on the 'chassis merry-go-round' is Cian Fothergill who will move to a Lenzo chassis from his familiar Kosmic chassis. With Kart 1 Racing taking delivery of its shipment of Redspeeds it is expected that Cameron Hill will move from Top Kart to Redspeed as of next weekend.
The Formula K ranks have also been bolstered with Victorians Adam Hughes and Aaron Ivermee moving to the Pro Karting-imported product alongside Lee Mitchener and Pro Junior (KFJ) driver Callum Walker.
Practice for the event will be held on Friday June 14 ahead of qualifying and the heat races on Saturday June 15. The finals will be contested on Sunday June 16. Admission is free for spectators.
The Geelong Kart Club is located on Broderick Road, Corio.