Ryan Briscoe overlooked for future Panther drive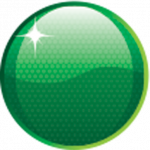 Aussie star Ryan Briscoe has been shunned for further drives in the near future with the Panther IndyCar squad.
Briscoe was pitched into the Panther car last weekend at the Detroit double-header, ending the weekend with a DNF and a 13th place but the results did not reflect his pace through the weekend.
Panther has declared that Oriol Servia will run for the team in the Texas event this weekend and at the Iowa race.
Briscoe was brought in to replace JR Hildebrand a week after he completed a one-off drive with Chip Ganassi, his initial employer in IndyCar in the mid-2000's, at the Indy 500.
Panther has said they were happy with Briscoe's performance at the Belle Isle circuit in Detroit however said the team may try a few more drivers before the end of the season.
The Sydney star will now concentrate on his next big mission – a debut in the Le Mans 24 Hour race from June 22-23.
Briscoe will drive the Level 5 Motorsports HPD ARX-04b at the biggest sports car race in the world. He already has a wealth of prototype experience in the American Le Mans series and won the Sebring 12 Hour earlier this year.