Penske pinched again in latest NASCAR penalties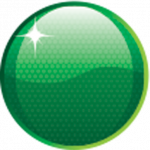 The defending champion Brad Keselowski and his Penske team have been pinged again by NASCAR for rule breaches.
Keselowski has been deducted six points and the #2 car stripped of six team owner points following the Dover race.
The penalties came after a post-race inspection of the Ford following Keselowski's fifth place finish at the Monster Mile.
It means Keselowski slips two spots to 10th in the standings. Crew chief Paul Wolfe has been fined $25,000 and is on probation until the end of the year.
Penske said the infringement had been the result of a 'part failure' with the car's front-end below the minimum height at the post race inspection.
The team said it was addressing the issue to make sure that it did not surface again and that it would not appeal.
The Penske outfit and Keselowski were penalised following the Texas race in April with the #2 and the #22 machine breaching the rules that involved the rear-end housings.