Michael Dunlop grabs win #4 at this year's Isle of Man TT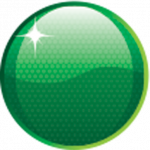 Michael Dunlop has won the second Supersport race of the Isle of Man TT race week and in the process collected his fourth first-place trophy of this year's event.
Dunlop won the opening Superbike race on Monday, before taking the opening Supersport race and the single Superstock race on Tuesday.
With warm temperatures and excellent conditions all around the course the second Supersport promised plenty.
As Michael Dunlop blasted his way around on a final lap of 207.070 km/h proved it would be more than just a footnote in TT history. Not only was the lap a record for the class, it also wrested the lead from Kiwi Bruce Anstey.
Anstey led the race through every sector for three laps but Dunlop's blistering final lap pace was too much for the nine-time TT winner, especially as he was still recovering from a heavy chest infection.
John McGuinness scored his fourth TT podium of the week with a strong third place ride. It also meant it was his 40th podium at the TT, equalling the legendary Joey Dunlop; the late uncle of the race winner.
Australia's Cameron Donald finished fifth.
The day also featured the TT Zero, for the bikes powered without the use of carbon based fuels and have zero toxic/noxious emissions over a single lap
MotoCzysz rider Michael Rutter aboard the E1pc digital superbike trailed John McGuinness early but over the second half of the lap turned it on to score his third win by just 1.672 seconds.
Rutter's overall lap average speed was 176.505 km/h, over five miles an hour up on his 2012 lap record. McGuinness on the Mugen Shinden Ni was also over the 175 km/h mark at 176.267 km/h.
Third place went to the winner of the first ever zero emissions TT race, Rob Barber. Barber, riding the Ohio State University team's machine, lapped the Mountain Course at a very respectable 145.490 km/h.
Completing the day was the sidecars with Ben Birchall and Tom Birchall (184.088 kmh) winning by 17 seconds from Dave Molyneux and Patrick Farran, with Conrad Harrison and Mike Aylott 22-seconds further back.
The 94th running of the Isle of Man TT race week wraps-up on Friday with the Senior TT for Superbikes over six laps of  the 60.722 Mountain Course.
RESULTS: Isle of Man TT – Supersport Race 2
| | | | | | |
| --- | --- | --- | --- | --- | --- |
| Pos | Rider | Bike | Team | Time | MPH |
| 1 | Michael Dunlop | Honda | MD Racing | 1:11:52.091 | 125.997 |
| 2 | Bruce Anstey | Honda | HM Plant Honda by Padgetts Motorcycles | 1:11:54.404 | 125.930 |
| 3 | John McGuinness | Honda | HM Plant Honda by Padgetts Motorcycles | 1:12:35.882 | 124.731 |
| 4 | William Dunlop | Yamaha | Milwaukee Yamaha Superbike Team | 1:12:36.849 | 124.703 |
| 5 | Cameron Donald | Honda | Wilson Craig Racing | 1:12:46.450 | 124.429 |
| 6 | James Hillier | Kawasaki | Quattro Plant Kawasaki | 1:13:11.759 | 123.712 |
| 7 | Dean Harrison | Yamaha | Ian Bell Yamaha | 1:13:34.079 | 123.086 |
| 8 | Guy Martin | Suzuki | Tyco Suzuki | 1:14:07.563 | 122.159 |
| 9 | Gary Johnson | MV Agusta | Valmoto | 1:14:08.326 | 122.139 |
| 10 | Conor Cummins | Yamaha | Milwaukee Yamaha Superbike Team | 1:14:40.951 | 121.249 |