SURVEY: Fans call for Toyota V8 Supercars entry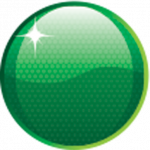 The brand fans most want to see making an entry into V8 Supercars is Toyota, results from Speedcafe.com's mega survey show.
The all-encompassing survey which involved 169 questions on a broad range of topics and issues was carried out on Australia's leading motor racing website from March 13 to midnight May 29, attracting 6010 participants.
Toyota came out on top with 29.0 per cent of respondents flagging their interest in wanting to see the Japanese giant join the V8 Supercars Championship.
Beyond Toyota there were some surprises, with the next most popular manufacturers fans want to see in V8s – BMW which attracted 19.9 per cent while flourishing Ingolstadt manufacturer Audi was next at 19.0 per cent.
The next most popular brand the fans want to see do battle in V8SC is Chrysler at 17.0 per cent.
Some big selling Korean and Japanese brands surprised in how lowly they rated as potential participants in V8SC among the respondents.
Only 2.8 per cent wanted to see Hyundai enter the sport, and just one per cent opted for Kia.
Mazda, with such a proud motor racing heritage and the only Japanese car maker to win the Le Mans 24 Hour race, rated only 4.1 per cent of the vote.
On the question of what vehicle people own, 31.1 per cent owned Fords and 29.9 per cent Holdens.
Toyota was the next most popular brand owned by survey participants at 19.1 per cent. Just 5.8 per cent people said they owned a motorcycle.
In terms of brand support on the track, 34.5 per cent said they backed Holden in the 2013 V8 Supercars Championship compared to 30.2 per cent opting for Ford.
Mercedes-AMG were next on 9.3 per cent with Nissan gaining 4.8 per cent. In a reflection of just how much the landscape has been weaned off the previously long standing duopoly, 21.2 per cent threw their support behind all four brands.
The scope and interest beyond Ford and Holden was confirmed in the results of a question on how many manufacturers should be involved in V8 Supercars.
The majority, 49.4 per cent, said as many as possible with the next most popular number at six (20.3 per cent) from the choices of 1-7 brands.
Interestingly the support for the previous two-make duopoly and the current participation of four brands are almost level pegging at around 6.2 per cent.