Super mum returns to track seven weeks after birth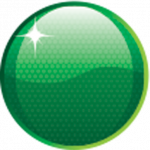 Queensland 'super mum' Fiona Reed will return to Willowbank Raceway's quarter mile this weekend for the Fuchs Winternationals – a tender seven weeks after giving birth to her first daughter, Makayla.
She will be competing in one of the premier support divisions – Supercharged Outlaws which forms part of the Aeroflow Sportsman Series in Australian drag racing.
To become familiarised with the surroundings once again, Reed took to the track last weekend for the Winters Warmup event and having passed that comfortably will be ready for action in the big Outlaws field.
"A few people have said I am crazy getting back in the car so soon, but we have taken it slowly!" said Reed.
"I have the all clear and testing went well, even if it was a bit scary rolling out for that first pass. Now that I have the confidence back I am really excited to be representing a new sponsor on our car in Autobarn Browns Plains as well as our long term sponsor, Kincrome."
Fiona's husband, Daniel is the crew chief on Stuart Bishop's Wallace Bishop Jewellers Top Doorslammer  and comes from a successful racing family, his mother (Debbie) and father (Steve) both tasting success at the Willowbank Raceway. Daniel too has won track Championship's at Queensland's premier dragway.
Steve is one of the favourites for the Fuchs Winternationals Top Alcohol Title. It therefore comes to pass that Makayla has little choice but to be involved in the sport – right from six weeks old.
"We were all interested to see how Makayla would go at the track, she had her first visit to the quarter-mile last weekend and she has really taken to it," said Fiona, "I think we may have a little drag racer on our hands!"
Given the ANDRA calendar for the 2013 season, Fiona is still well in touch in the Supercharged Outlaws national Championship points chase and she feels as though she can be a fly in the ointment to several other competitors, however cautions that the approach will be 'softly softly'.
"When I stepped out of the seat I was fighting for the national Supercharged Outlaws title, and with five rounds left to run of the 11, I still have a mathematical chance to make an impact," said Reed.
"Having said that though I am making a comeback after pregnancy, and a pretty quick comeback at that, so I am going to ease myself into it and just see how things go.
"The whole family is very excited about my return to the track, so I know everyone will be pitching in to give me the best chance possible of having a fun and successful weekend!"
Reed will be one of the attractions from the almost 500 competitors that will be competing at Willowbank across the four day carnival from Friday through to the holiday Monday. American Tommy Johnson Jr will be the headline act in an enthralling Top Fuel Championship that is heating up between Phil Lamattina, Darren Morgan and Damien Harris, whilst a number of American and New Zealand competitors will join the massive fields right throughout the different categories.
Off track, fans will have plenty to keep them entertained, with Fuchs-supported V8 Supercar pilots – Tim Slade (Saturday), IRWIN Racing's Lee Holdsworth (Sunday) and German Maro Engel (Monday) appearing at 1pm for an autograph session in the Fuchs arena adjacent to the startline area.
Action begins at Willowbank on Friday with qualifications for Aeroflow Sportsman categories, with Pro level categories qualifying Saturday and Sunday and eliminations on Monday. Final rounds for Sportsman competitors will also be conducted Monday at Willowbank Raceway, Champions Way, Willowbank (outside Ipswich).