Rider dies at non-motorsport QR ride day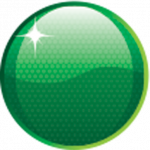 A young motorcyclist has been tragically killed at a ride day at Queensland Raceway.
The fatality occurred when the motorcyclist ploughed into other riders after failing to respond to a red flag for debris on the track.
Another rider was transported to hospital with suspected spinal injuries.
The 23-year-old who allegedly failed to acknowledge the red flag suffered a fatal heart attack after the incident.
The private ride day was not a certified motorsport activity.
Initial media reports incorrectly said the tragedy occurred at nearby Queensland drag strip – Willowbank Raceway.
Queensland Raceways released a statement confirming the tragedy.
"Queensland Raceways and Champions Ride Days has great regret in advising that one of our regular Moto Ride Day riders died as a result of injuries received when he ran into the rear wheel of another motorbike whilst exiting turn 5 at Queensland Raceway today," it read in part.
"The other rider is in hospital and is expected to make a full recovery.
"This is a very sad occurrence and our hearts go out to the family in the hope that it brings some consolation to them. Police officers attended the scene of the crash and have made a report of the incident and its circumstances."