Three from three for Michael Dunlop at Isle of Man TT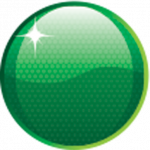 Michael Dunlop has had a dream start to race week at the Isle Man TT backing up victory in the opening Superbike race with two more wins in the Supersport and Superstock races.
The nephew of the late great Joey and son of the late Robert, the Irishman beat New Zealander Bruce Anstey by 10.3 seconds in the morning's Supersport race then came out in the afternoon and won by 16.577 seconds over Gary Johnson in the afternoon.
Dunlop took the lead in the Supersport race midway through the opening lap and a great battle ensued with Anstey for the remainder of the race.
After they left the solitary pit stop, Dunlop and Anstey were together and the duo caught John McGuinness, Australia's Cameron Donald and James Hillier on the road giving the thousands of fans around the famous Mountain Course an awesome sight.
Michael Dunlop taking his fifth TT victory, equalling the total of his father Robert, with Anstey and William Dunlop rounding out the podium, the first time the two siblings have shared a TT rostrum.
McGuinness took a strong fourth with Hillier having another excellent ride into fifth as he overhauled Guy Martin on the final lap as Donald slipped back to seventh.
Celebrations for Michael Dunlop were short and sweet as he took to the track once again in the Superstock race.
The Honda rider made a steady start to the race as Gary Johnson surged away into the lead on a ZX10 Kawasaki.
Heading into the fourth and final lap Dunlop closed the gap on Johnson to just 2.972 seconds. The Irishman then put the hammer down as he set a class lap record of at 211.178 km/h to win by 16.577 seconds from Johnson who developed a small oil leak on the last circulation – John McGuinness, took his second third place of the week 30.226 seconds down on Johnson.
The bikes next race on Wednesday with TT Zero for the bikes powered without the use of carbon based fuels and have zero toxic/noxious emissions over a single lap. The second Supersport (four laps) and sidecars (three laps).
RESULTS: Isle of Man TT – Supersport Race 1
| | | | | | |
| --- | --- | --- | --- | --- | --- |
| Pos | Rider | Bike | Team | Time | MPH |
| 1 | Michael Dunlop | Honda | MD Racing | 1:12:20.162 | 125.182 |
| 2 | Bruce Anstey | Honda | HM Plant Honda by Padgetts Motorcycles | 1:12:30.520 | 124.884 |
| 3 | William Dunlop | Yamaha | Milwaukee Yamaha Superbike Team | 1:12:43.602 | 124.510 |
| 4 | John McGuinness | Honda | HM Plant Honda by Padgetts Motorcycles | 1:12:50.749 | 124.306 |
| 5 | James Hillier | Kawasaki | Quattro Plant Kawasaki | 1:13:13.320 | 123.668 |
| 6 | Guy Martin | Suzuki | Tyco Suzuki | 1:13:17.846 | 123.540 |
| 7 | Cameron Donald | Honda | Wilson Craig Racing | 1:13:36.985 | 123.005 |
| 8 | Dean Harrison | Yamaha | Ian Bell Yamaha | 1:13:47.386 | 122.716 |
| 9 | Dan Stewart | Honda/ | SMT / Wilcock Racing | 1:14:46.332 | 121.104 |
| 10 | Daniel Cooper | Triumph | Centurion Racing | 1:15:14.098 | 120.359 |
VIDEO: Media conference from Supersport Race #1
RESULTS: Isle of Man TT – Superstock
| | | | | | |
| --- | --- | --- | --- | --- | --- |
| Pos | Rider | Bike | Team | Time | MPH |
| 1 | Michael Dunlop | Honda | MD Racing | 1:37.404 | 128.218 |
| 2 | Gary Johnson | Kawasaki | Lincs Lifting Ltd | 1:10:53.981 | 127.718 |
| 3 | John McGuinness | Honda | HM Plant Honda by Padgetts Motorcycles | 1:11:24.207 | 126.817 |
| 4 | Dean Harrison | Kawasaki | RC Express racing by MSS Performance | 1:11:44.459 | 126.221 |
| 5 | Bruce Anstey | Honda | HM Plant Honda by Padgetts Motorcycles | 1:11:56.895 | 125.857 |
| 6 | James Hillier | Kawasaki | Quattro Plant Kawasaki 01 | 1:12:43.778 | 124.505 |
| 7 | Michael Rutter | Honda | Bathams Honda | 1:13:04.550 | 123.915 |
| 8 | Steve Mercer | BMW | Penz13.Com BMW Racing Team | 1:13:19.265 | 123.501 |
| 9 | William Dunlop | Yamaha | Milwaukee Yamaha Superbike Team | 1:13:20.125 | 123.476 |
| 10 | Ben Wylie | BMW | Per Cup Coffee Copany/Wylie | 1:13:53.523 | 122.546 |
VIDEO: Media conference from Superstock Race