Stoner not yet convinced by Marquez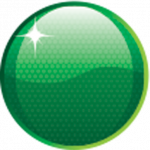 Retired MotoGP World Champion Casey Stoner believes it's too early to judge whether his rookie replacement Marc Marquez has the mettle to capture the title.
Marquez entered his debut season in the top flight as the reigning Moto2 champion, and has received high praise for his initial MotoGP forays.
On the pace from the commencement of testing, it took just two races for the 20-year-old Spaniard to chalk up his first victory.
Only a crash in the closing stages of last weekend's Italian Grand Prix at Mugello prevented Marquez from opening his account with five consecutive podium finishes.
Stoner, who has returned home to Australia this year and is racing in V8 Supercars' Dunlop Series, notes that others, such as Marquez's current combatants Jorge Lorenzo and Dani Pedrosa, also enjoyed stellar early MotoGP careers.
"I think people are jumping a little bit too quickly," Stoner told British publication Autosport.
"Definitely the kid has got talent, and it's going to be interesting to watch him, but he has to keep it up; this is the thing.
"Too many people say 'he can only get better'.
"Whatever happens at the beginning won't necessarily continue to happen. I didn't get great results in my first races and look where I ended up."
Turning to his own racing efforts this year, Stoner told the magazine that he hopes a tough start to the season in Adelaide and Barbagallo will help take the focus away from his exploits.
"I almost like the fact I didn't have a great set of results – everyone has forgotten about me now, so I can go about my business and enjoy myself," he said.
"The original theme of me being out (racing in the series) has kind of got tired now.
"I just want to sneak into the background, enjoy myself and go racing like other people do basically.
"In MotoGP everyone expects you to be at the front; if you're not, for whatever reason, there's an investigation and they'll drop you in the mud.
"The weekends would have been good if everyone wasn't watching."
Stoner sits 23rd in the Dunlop Series standings ahead of Round 3 at Townsville in early July.