Interactive displays for QR Superbike round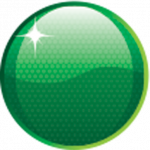 A range of interactive displays will be in place for the third round of the QBE Australian Superbike Championship round at Queensland Raceway from June 15-16.
One of the new innovations is what is called the 'Throttle Jockey's Arena' that has been created to help kids and parents who are considering taking up the sport while budding young riders can test their skills in a controlled environment.
Team Honda star Jamie Stauffer and Team Suzuki rider Wayne Maxwell will be offering coaching tips over the weekend.
"This is a fantastic initiative and a great starting point for children who want to ride motorcycles," Stauffer said.
"As a parent, your kids are always coming to you saying they want to try new things. This gives parents the chance to let the kids try riding in a controlled environment without the expense of buying the equipment straight up.
"It is great to see the kids having fun and with the blow up walls it is the perfect first place to learn to ride," Stauffer added.
QR will also be transformed into Hayabusa Heaven, with a Show and Shine event to coincide with the national media launch of the 2013 model.
The Hayabusa Show and Shine will be held on June 16 adjacent to the Team Suzuki pit garage.
Race goers will also get a first look at the 2013 model, which will be put through its paces by the most successful domestic Superbike rider, three-times Australian Superbike Champion Shawn Giles.
The inaugural ASBK Charity Ride, which will raise money for the Starlight Children's Foundation, will give event patrons the chance to win a pillion ride with CM Racing at the event.
The pillion ride, which will take place at midday on June 16 will be raffled at the event, with tickets available for purchase on Saturday and Sunday morning.
As well as the Superbikes also on the program will be Supersport, Prostock, Moto3/125cc GP, 250 Production, 250 Production Women's and Sports Racer classes all part of the program.
Tickets are available for purchase at the gate with prices unchanged from last year.