Ben Grabham chases fifth Finke Desert title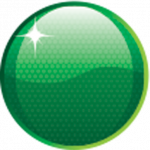 Four-times Finke Desert Race champ Ben Grabham is out to make up for lost time in the iconic Finke Desert Race this weekend.
Grabham is hungry for another title after missing the event last year when he broke his back.
The KTM rider suffered horrific injuries at the 2012 Condo 750 after hitting a kangaroo at 150km/h.
Grabham, who is also a three-times Australasian Safari winner has proven that he is made of the right stuff by taking 15th place overall in the South American-based Dakar International Rally.
The Bathurst-based rider said he will return to Dakar next year for another attempt at the world's most notorious rally.
Reigning Finke bike winner KTM's Toby Price will not be defending his title after completing the two-day event in a time of 3:57.3s after suffering an injury.
The reigning Tatts Finke Kings of the Desert car crew of Brad Gallard and Scott Modistach are confident they can retain their title in their American built six-litre Geiser Brothers Trophy truck.
They finished the 2012 event in 3:51.33s for the 452km run from Alice Springs to Finke and back over some of the toughest terrain in the country.
'We have done a lot of work on the suspension and gearing, and have more power and I consider the Trophy trucks are stronger than the buggies', Gallard said.
Co-driver Modistach added that the infamous Finke Desert track 'whoops' suited their vehicle but admitted they 'still look like brick walls at more than 170km/h'.
A total of 440 bikes and 99 cars have entered this year's event, which is the 38th running of Australia's most prestigious off-road race.
The Chinese Wolf Pack team will compete in the event for the second year in a Performance 2WD Ford Ranger and will be accompanied by a media crew that will showcase the event to a potential television audience of 120 million.
VIDEO: Finke Desert Race