Stewart masters the 'Monster Mile'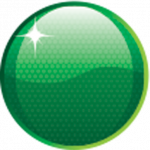 Tony Stewart has waited until the last three laps to take the lead from Juan Pablo Montoya and go on to win the FedEx 400 at Dover.
Stewart who started 20th, hadn't won since Daytona last July, benefitted from NASCAR ruling that Jimmie Johnson jumped the final restart with Montoya and was handed a drive-through penalty.
Stewart took his 48th Sprint Cup win and his first top-5 finish of the season. The three-time champion now has a chance of at a least one of two wild cards given to drivers outside the top 10 in points, but who have scored race wins in the season.
From the 13 races so far contested in 2013 Stewart is the eighth different winner.
"It's been such a tough year and we have some great people who all stepped up this weekend," said Stewart.
"I'm so proud of our guys who worked late into the night and pit strategy was a key at the end which gave us a chance.
"Great to race Juan at the end, he made me work the top and the car responded and it paid off."
Denny Hamlin, who is trying to fight his way back into Chase contention after missing four races with a back injury, started on the pole, led early and was running sixth when he had a flat tyre and hit the wall with just 24 laps remaining.
Not a great day for Toyota with teammate Matt Kenseth losing an engine as did Martin Truex Jr.
Australia's Marcos Ambrose finished the race in 19th, two places behind Johnson.
RESULTS: FedEx 400 – Dover
| | | | | | | | | |
| --- | --- | --- | --- | --- | --- | --- | --- | --- |
| POS | Driver  | Car #  | Make  | Start | Laps | Laps Led  | Final Status | Points/Bonus |
| 1 | Tony Stewart | 14 | Chevrolet | 22 | 400 | 3 | Running | 47/4 |
| 2 | Juan Pablo Montoya | 42 | Chevrolet | 14 | 400 | 19 | Running | 43/1 |
| 3 | Jeff Gordon | 24 | Chevrolet | 20 | 400 | 0 | Running | 41/0 |
| 4 | Kyle Busch | 18 | Toyota | 3 | 400 | 150 | Running | 42/2 |
| 5 | Brad Keselowski | 2 | Ford | 8 | 400 | 2 | Running | 40/1 |
| 6 | Clint Bowyer | 15 | Toyota | 15 | 400 | 0 | Running | 38/0 |
| 7 | Joey Logano | 22 | Ford | 9 | 400 | 0 | Running | 37/0 |
| 8 | Kevin Harvick | 29 | Chevrolet | 7 | 400 | 1 | Running | 37/1 |
| 9 | Mark Martin | 55 | Toyota | 6 | 400 | 0 | Running | 35/0 |
| 10 | Dale Earnhardt Jr | 88 | Chevrolet | 12 | 400 | 0 | Running | 34/0 |
| 11 | Jeff Burton | 31 | Chevrolet | 29 | 400 | 0 | Running | 33/0 |
| 12 | Kurt Busch | 78 | Chevrolet | 13 | 400 | 8 | Running | 33/1 |
| 13 | Ricky Stenhouse Jr | 17 | Ford | 23 | 400 | 0 | Running | 31/0 |
| 14 | Carl Edwards | 99 | Ford | 18 | 400 | 0 | Running | 30/0 |
| 15 | Greg Biffle | 16 | Ford | 19 | 400 | 0 | Running | 29/0 |
| 16 | Casey Mears | 13 | Ford | 17 | 400 | 0 | Running | 28/0 |
| 17 | Jimmie Johnson | 48 | Chevrolet | 24 | 399 | 143 | Running | 28/1 |
| 18 | Aric Almirola | 43 | Ford | 33 | 399 | 0 | Running | 26/0 |
| 19 | Marcos Ambrose | 9 | Ford | 30 | 399 | 0 | Running | 25/0 |
| 20 | Paul Menard | 27 | Chevrolet | 16 | 399 | 0 | Running | 24/0 |
| 21 | Bobby Labonte | 47 | Toyota | 26 | 399 | 0 | Running | 23/0 |
| 22 | David Ragan | 34 | Ford | 35 | 397 | 0 | Running | 22/0 |
| 23 | Kasey Kahne | 5 | Chevrolet | 11 | 396 | 2 | Running | 22/1 |
| 24 | Danica Patrick | 10 | Chevrolet | 39 | 396 | 0 | Running | 20/0 |
| 25 | Josh Wise | 35 | Ford | 41 | 395 | 0 | Running | 0/0 |
| 26 | David Reutimann | 83 | Toyota | 27 | 394 | 0 | Running | 18/0 |
| 27 | Austin Dillon | 51 | Chevrolet | 25 | 394 | 0 | Running | 0/0 |
| 28 | David Stremme | 30 | Toyota | 34 | 394 | 0 | Running | 16/0 |
| 29 | Dave Blaney | 7 | Chevrolet | 37 | 393 | 0 | Running | 15/0 |
| 30 | J.J. Yeley | 36 | Chevrolet | 40 | 390 | 0 | Running | 14/0 |
| 31 | Joe Nemechek | 87 | Toyota | 36 | 388 | 0 | Running | 0/0 |
| 32 | Landon Cassill | 33 | Chevrolet | 21 | 388 | 0 | Running | 0/0 |
| 33 | Jamie McMurray | 1 | Chevrolet | 10 | 381 | 0 | Running | 11/0 |
| 34 | Denny Hamlin | 11 | Toyota | 1 | 380 | 41 | Accident | 11/1 |
| 35 | Timmy Hill | 32 | Ford | 42 | 378 | 0 | Running | 9/0 |
| 36 | Ryan Newman | 39 | Chevrolet | 5 | 298 | 0 | Accident | 8/0 |
| 37 | David Gilliland | 38 | Ford | 28 | 296 | 0 | Accident | 7/0 |
| 38 | Martin Truex Jr | 56 | Toyota | 2 | 279 | 2 | Engine | 7/1 |
| 39 | Travis Kvapil | 93 | Toyota | 38 | 161 | 0 | Engine | 5/0 |
| 40 | Matt Kenseth | 20 | Toyota | 4 | 159 | 29 | Engine | 5/1 |
| 41 | Mike Bliss | 19 | Toyota | 32 | 59 | 0 | Rear Gear | 0/0 |
| 42 | Michael McDowell | 98 | Ford | 31 | 54 | 0 | Overheating | 2/0 |
| 43 | Scott Riggs | 44 | Ford | 43 | 16 | 0 | Transmission | 1/0 |
STANDINGS
| | | | | | | | | | |
| --- | --- | --- | --- | --- | --- | --- | --- | --- | --- |
| Rank | Driver | Car #  | Points | Behind | Wins | Starts | Top 5  | Top 10  | DNF |
| 1 | Jimmie Johnson | 48 | 473 | 0 | 2 | 13 | 6 | 8 | 0 |
| 2 | Carl Edwards | 99 | 443 | 30 | 1 | 13 | 5 | 7 | 0 |
| 3 | Clint Bowyer | 15 | 423 | 50 | 0 | 13 | 4 | 7 | 1 |
| 4 | Matt Kenseth | 20 | 399 | 74 | 3 | 13 | 3 | 7 | 3 |
| 5 | Kevin Harvick | 29 | 399 | 74 | 2 | 13 | 3 | 5 | 2 |
| 6 | Dale Earnhardt Jr | 88 | 398 | 75 | 0 | 13 | 3 | 8 | 1 |
| 7 | Kasey Kahne | 5 | 392 | 81 | 1 | 13 | 5 | 6 | 1 |
| 8 | Brad Keselowski | 2 | 375 | 98 | 0 | 13 | 5 | 8 | 1 |
| 9 | Kyle Busch | 18 | 374 | 99 | 2 | 13 | 6 | 7 | 3 |
| 10 | Paul Menard | 27 | 371 | 102 | 0 | 13 | 0 | 4 | 0 |
| 11 | Jeff Gordon | 24 | 361 | 112 | 0 | 13 | 3 | 4 | 3 |
| 12 | Aric Almirola | 43 | 354 | 119 | 0 | 13 | 0 | 4 | 2 |
| 13 | Greg Biffle | 16 | 353 | 120 | 0 | 13 | 1 | 4 | 0 |
| 14 | Martin Truex Jr | 56 | 343 | 130 | 0 | 13 | 2 | 5 | 1 |
| 15 | Ricky Stenhouse Jr | 17 | 343 | 130 | 0 | 13 | 0 | 0 | 0 |
| 16 | Tony Stewart | 14 | 338 | 135 | 1 | 13 | 1 | 3 | 0 |
| 17 | Kurt Busch | 78 | 337 | 136 | 0 | 13 | 3 | 4 | 2 |
| 18 | Joey Logano | 22 | 335 | 138 | 0 | 13 | 4 | 5 | 2 |
| 19 | Jamie McMurray | 1 | 332 | 141 | 0 | 13 | 0 | 3 | 0 |
| 20 | Ryan Newman | 39 | 323 | 150 | 0 | 13 | 1 | 6 | 4 |
| 21 | Jeff Burton | 31 | 323 | 150 | 0 | 13 | 1 | 2 | 1 |
| 22 | Juan Pablo Montoya | 42 | 307 | 166 | 0 | 13 | 2 | 3 | 0 |
| 23 | Marcos Ambrose | 9 | 294 | 179 | 0 | 13 | 0 | 2 | 1 |
| 24 | Mark Martin | 55 | 271 | 202 | 0 | 11 | 1 | 4 | 1 |
| 25 | Casey Mears | 13 | 259 | 214 | 0 | 13 | 0 | 0 | 2 |
| 26 | Denny Hamlin | 11 | 249 | 224 | 0 | 9 | 3 | 3 | 2 |
| 27 | David Ragan | 34 | 238 | 235 | 1 | 13 | 1 | 1 | 3 |
| 28 | Bobby Labonte | 47 | 238 | 235 | 0 | 13 | 0 | 0 | 2 |
| 29 | Danica Patrick | 10 | 231 | 242 | 0 | 13 | 0 | 1 | 2 |
| 30 | David Gilliland | 38 | 219 | 254 | 0 | 13 | 1 | 1 | 3 |
| 31 | Dave Blaney | 7 | 219 | 254 | 0 | 13 | 0 | 0 | 3 |
| 32 | David Reutimann | 83 | 190 | 283 | 0 | 13 | 0 | 0 | 4 |
| 33 | J.J. Yeley | 36 | 187 | 286 | 0 | 13 | 0 | 1 | 3 |
| 34 | David Stremme | 30 | 178 | 295 | 0 | 12 | 0 | 0 | 2 |
| 35 | Travis Kvapil | 93 | 136 | 337 | 0 | 13 | 0 | 0 | 5 |
| 36 | AJ Allmendinger | | 122 | 351 | 0 | 4 | 0 | 0 | 0 |
| 37 | Michael McDowell | 98 | 76 | 397 | 0 | 12 | 0 | 1 | 10 |
| 38 | Scott Speed | | 75 | 398 | 0 | 8 | 0 | 1 | 6 |
| 39 | Timmy Hill | 32 | 71 | 402 | 0 | 7 | 0 | 0 | 1 |
| 40 | Michael Waltrip | | 63 | 410 | 0 | 2 | 1 | 1 | 0 |
| 41 | Terry Labonte | | 52 | 421 | 0 | 3 | 0 | 0 | 1 |
| 42 | Ken Schrader | | 29 | 444 | 0 | 3 | 0 | 0 | 1 |
| 43 | Scott Riggs | 44 | 7 | 466 | 0 | 4 | 0 | 0 | 4 |
| 44 | Brian Keselowski | | 4 | 469 | 0 | 1 | 0 | 0 | 1 |
| 45 | Regan Smith | | 0 | 473 | 0 | 6 | 0 | 2 | 0 |
| 46 | Brian Vickers | | 0 | 473 | 0 | 5 | 0 | 2 | 1 |
| 47 | Trevor Bayne | | 0 | 473 | 0 | 5 | 0 | 0 | 1 |
| 48 | Josh Wise | 35 | 0 | 473 | 0 | 13 | 0 | 0 | 3 |
| 49 | Austin Dillon | 51 | 0 | 473 | 0 | 4 | 0 | 0 | 0 |
| 50 | Landon Cassill | 33 | 0 | 473 | 0 | 12 | 0 | 0 | 2 |
| 51 | Joe Nemechek | 87 | 0 | 473 | 0 | 12 | 0 | 0 | 4 |
| 52 | Sam Hornish Jr | | 0 | 473 | 0 | 1 | 0 | 0 | 1 |
| 53 | Elliott Sadler | | 0 | 473 | 0 | 1 | 0 | 0 | 1 |
| 54 | Mike Bliss | 19 | 0 | 473 | 0 | 8 | 0 | 0 | 8 |