PIRTEK POLL: Is the Armor All GC600 important to the V8SC Series?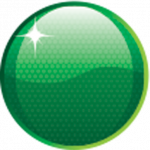 Ever since John Andretti won the first Gold Coast IndyCar race in 1991 driving the canary yellow Hall-VDS Pennzoil Lola, the Surfers Paradise streets have come alive to the sounds of racing engines.
In the early years of Indy the Queensland Government came under intense political pressure because of the amount of money it had invested in the American open-wheel formula.
Over the years the level of public and political pressure never really went away even when the Indy was brilliantly entertaining on and off the circuit with its field of superstar drivers including ex F1 champions and American racing favourites.
It finally started to win favour, although not unanimously, towards the end of the 1990's even after it had split with IndyCar, or more specifically the Indianapolis Motor Speedway, in middle of that decade.
CART (Championship Auto Racing Teams) under which the race was founded then started to buckle and the series fell on hard times in the early 2000's.
CART eventually became Champ Car and it continued to race on the Gold Coast until 2007 before it collapsed at the start of 2008.
With Champ Car gone, IndyCar ran a one-off non-championship race at Surfers in 2008 before the series decided not to return to Australia. The A1GP was hailed as the replacement in 2009 but the financially crippled series did not show.
The event has since morphed into a V8 Supercars race called the Gold Coast 600 but the government seems reluctant to continue to foot an annual bill of around $8million to stage the event.
There remains a portion of the motor racing fan base who would like to see IndyCars return as the top bill however the cost to the government would more than likely run to over $12million.
With its future hanging by a thread, Speedcafe wants to gauge the feelings of fans about whether the Armor All  GC600 is an important part of the V8 Supercars picture. Have a say in our the latest poll.
PREVIOUS POLL: Who is your favourite Australian team owner? 
| | | | |
| --- | --- | --- | --- |
| Dick Johnson | 1,098 | 28% |   |
| Garry Rogers | 638 | 16% |   |
| Brad & Kim Jones | 507 | 13% |   |
| Rick and Todd Kelly | 442 | 11% |   |
| Betty Klimenko | 304 | 8% |   |
| Sir Jack Brabham | 279 | 7% |   |
| Paul Stoddart | 139 | 4% |   |
| Chad Reed | 104 | 3% |   |
| Barry & Kim Green | 93 | 2% |   |
| Rod Nash & Rusty French | 86 | 2% |   |
| Craig Gore | 74 | 2% |   |
| Paul Morris | 58 | 2% |   |
| Alan Docking | 31 | 1% |   |
| Kevin Kalkhoven | 21 | 1% |   |
Total votes = 3874