Long-term technical plan outlined for IndyCar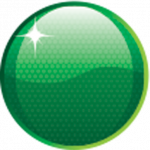 New IndyCar competition and operations boss Derrick Walker has outlined sweeping technical enhancements to be rolled out through to the 2021 season.
Fresh aerodynamic configurations are planned to be used from 2015 in an overhaul that targets superspeedway, short ovals and street and road tracks.
Sidepods, engine cover, front and rear wing end-plates are areas that are open for potential development.
There is also the potential to develop the wing mainplane which will depend on chassis underwing development later this year that will address lift.
Walker said: "This is the first step in making the incremental changes to our cars toward further enhancing speed, innovation and safety.
"As we continue to look at all methods of advancing safety and competition, our initial task is to prepare our current chassis for the further increases of speed we hope to see with the addition of new aero configurations in 2015.
"It's easy to pass a rule and say, 'it's aero kits next year, knock yourself out'.
"(but) Because we have such a good foundation in the car and competition now, we need to think about this carefully."
IndyCar's grand technical plan:
2013 – IndyCar, Dallara and engine manufacturers explore redefining the underbody in preparation for the addition of aero configuration kits in 2015.
2014 – Engine upgrades as part of the current homologation process; downforce adjustments to enhance racing, overtaking as well as safety at various racetrack configurations, as needed.
2015 – Aero configuration components introduced for the full IZOD IndyCar Series season in conjunction with enhancements to the underbody.
2016 – Opportunity for tire development, if needed with Firestone, as well as engine power enhancements as required.
2017 – Possible aero configuration kits and engine upgrades. Potential for areas on car to be opened for team development.
2018 – Competition enhancements made based on performance of 2017 package.
2019 – Review of current body and engine specification for potential upgrades and/or changes.
2020 – Competition enhancements made based on performance of 2019 package.
2021 – Possible aero configuration upgrade.