Latvala secures first win with Volkswagen WRC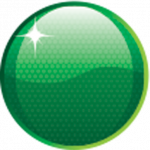 Jari-Matti Latvala has claimed his first ever win in Volkswagen Motorsport colours with victory on the Acropolis Rally of Greece – Round 6 of the FIA World Rally Championship.
Latvala was never threatened on the final day of competition as he cruised to victory by 1m50s over Citroen's Dani Sordo with Qatar M-Sport driver Thierry Neuville scoring his second ever podium result in third.
"I'm absolutely thrilled and I'd like to dedicate this win to the whole Volkswagen team," said Latvala.
"The new season got off to a very difficult start for me, but the team always believed in me and supported me really well. I'm delighted to see so many happy faces now.
"Winning the Rally Acropolis also means a lot to me because it's extremely tough and it's a real classic. Ever since I entered the event for the first time here at the age of 18, I've dreamed of winning it one day.
"The last stage felt like the longest and hardest for a some time – I felt every single stone and jolt in the car and couldn't wait for the finishing line to come into sight. Today is a day for celebrating!"
The battle between VW's Andreas Mikkelsen and Ford's Nasser Al-Attiyah continued into the final four stages on Sunday with the young Norwegian getting the better of the more experience Qatari to take fourth by just over 16s.
Despite an incident filled rally for several competitors, Mikko Hirvonen showed tremendous grit to claw back from as low as 17th to finish the event seventh, claiming the position on the last special stage by a mere 0.5s over Martin Prokop.
Ex-Formula 1 driver Robert Kubica claimed the biggest success of his rallying career so far as he won the WRC 2 class on the Acropolis Rally of Greece.
Mikkelsen was also the star of the Sunday show winning three of the four special stages with teammate Sebastien Ogier wining the final and 'Power Stage' by over 9s.
Despite retiring from Day 1 Ogier clawed back to finish 10th overall, picking up one championship point and a further three for his 'Power Stage' win. Ogier remains in the lead of the overall WRC standings.
VIDEO: WRC Acropolis Rally 2013: Stages 10 – 12

VIDEO: WRC Acropolis Rally 2013: Stages 13 – 14

Final standings – Acropolis Rally of Greece
| | | | | |
| --- | --- | --- | --- | --- |
| Pos | Driver | Make | Stages | Time/Diff |
| 1 | Jari-Matti Latvala | Volkswagen | 14 | 3h 31:01.2 |
| 2 | Daniel Sordo | Citroen | 14 | 1:50.0 |
| 3 | Thierry Neuville | Ford | 14 | 2:14.1 |
| 4 | Andreas Mikkelsen | Volkswagen | 14 | 3:55.1 |
| 5 | Nasser Al-Attiyah | Ford | 14 | 4:12.6 |
| 6 | Mads Østberg | Ford | 14 | 5:48.7 |
| 7 | Mikko Hirvonen | Citroen | 14 | 8:00.7 |
| 8 | Martin Prokop | Ford | 14 | 8:01.2 |
| 9 | Evgeny Novikov | Ford | 14 | 8:11.8 |
| 10 | Sébastien Ogier | Volkswagen | 14 | 10:10.3 |
| 11 | Robert Kubica | Citroen | 14 | 15:19.1 |
| 12 | Yuriy Protasov | Ford | 14 | 16:48.9 |
| 13 | Abdulaziz Al-Kuwari | Ford | 14 | 17:32.4 |
| 14 | Oleksii Tamrazov | Ford | 14 | 23:02.7 |
| 15 | Rashid Al Ketbi | Skoda | 14 | 34:10.6 |
2013 WRC drivers' standings
| | | |
| --- | --- | --- |
| Pos | Driver | Points |
| 1 | Sébastien Ogier | 126 |
| 2 | Jari-Matti Latvala | 74 |
| 3 | Sébastien Loeb | 68 |
| 4 | Mikko Hirvonen | 63 |
| 5 | Thierry Neuville | 50 |
| 6 | Daniel Sordo | 47 |
| 7 | Mads Østberg | 46 |
| 8 | Evgeny Novikov | 31 |
| 9 | Nasser Al-Attiyah | 30 |
| 10 | Andreas Mikkelsen | 25 |
| 11 | Martin Prokop | 25 |
| 12 | Bryan Bouffier | 10 |
| 13 | Chris Atkinson | 8 |
2013 WRC manufacturers' standings
| | | |
| --- | --- | --- |
| Pos | Team | Points |
| 1 | Volkswagen Motorsport | 180 |
| 2 | Citroën Total Abu Dhabi WRT | 164 |
| 3 | Qatar M-Sport WRT | 83 |
| 4 | Qatar World Rally Team | 71 |
| 5 | Abu Dhabi Citroën Total WRT | 29 |
| 6 | Jipocar Czech National Team | 27 |
| 7 | Volkswagen Motorsport II | 26 |
| 8 | Lotos Rally Team | 12 |