Cameron Donald second in Isle of Man TT opener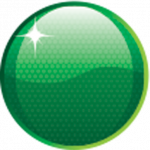 Australia's Cameron Donald has finished second as Michael Dunlop took his first ever Superbike TT at the opening race of the 2013 Isle of Man TT Races.
The Irishman took the lead on the opening lap and built a commanding 40-second victory from his fellow Honda riders Donald and John McGuinness, the latter overcoming a one-minute pit-lane penalty to set a new outright lap record on the final lap.
The Australian, like Dunlop, posted a new personal best lap of the Mountain Course but McGuinness eclipsed them both with a lap average of 211.903 km/h.
"That was the hardest podium race I've ever raced at the TT," said Donald.
Fellow Australian Josh Brookes finished 10th on debut with a final lap of s, his final lap being a stunning 205.55 km/h average speed – the fastest ever for a newcomer.
"I knew that last lap was fast and I really enjoyed it, but this place is so much more physical than I thought it would be," said Brookes.
"There are so many factors that you have to consider like a full tank of fuel down into places like Quarter Bridge and getting caught up behind other riders, but I have massive respect for this place."
Tomorrow's race sees the Supersport and Superstock races.
RESULTS: Isle of Man TT – Superbikes
| | | | | | |
| --- | --- | --- | --- | --- | --- |
| Pos | Rider | Bike | Team | Time | MPH |
| 1 | Michael Dunlop | Honda | Honda TT Legends | 1:45:29.980 | 128.747 |
| 2 | Cameron Donald | Honda | Wilson Craig Racing | 1:46:10.917 | 127.920 |
| 3 | John McGuinness | Honda | Honda TT Legends | 1:46:51.907 | 127.102 |
| 4 | Guy Martin | Suzuki | Tyco Suzuki | 1:46:58.894 | 126.964 |
| 5 | Conor Cummins | Yamaha | Milwaukee Yamaha Superbike Team | 1:47:30.929 | 126.333 |
| 6 | Michael Rutter | Honda | Honda TT Legends | 1:47:34.670 | 126.260 |
| 7 | James Hillier | Kawasaki | Quattro Plant Kawasaki | 1:47:44.791 | 126.063 |
| 8 | Bruce Anstey | Honda | HM Plant Honda by Padgetts Motorcycles | 1:48:03.974 | 125.690 |
| 9 | William Dunlop | Yamaha | Milwaukee Yamaha Superbike Team | 1:48:58.482 | 124.642 |
| 10 | Joshua Brookes | Suzuki | Tyco Suzuki | 1:49:39.593 | 123.863 |
VIDEO: Post Race press conference