Russian triple treat at British SGP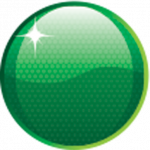 Russian Emil Sayfutdinov has emerged as the favourite for this year's Speedway Grand Prix World Championship after taking his third win of the season on a poor Millennium Stadium surface and another key rival being eliminated through injury.
He defeated Niels-Kristian Iversen, Krzysztof Kasprzak and Fredrik Lindgren in the final. In the first attempt at the run-off, Lindgren crashed and was eliminated – the second time that he'd been involved in an incident during the night at the Millennium Stadium.
Earlier in the event, he was the only rider to stay on two wheels after played a sweeping move into turn one, all three of his competitors including Nicki Pedersen – who's still riding with a broken wrist – were involved in the accident. Most pivotal from a Championship perspective was Brit Tai Woffinden being involved in the incident.
He slammed at pace into the airfence and was carted off to hospital, later confirming he had broken his clavicle (collarbone). At that point in proceedings, he was leading the World Championship. It is unclear at this early stage how it will affect the Perth raised racer's Championship in the long term.
Australian World Champion, Chris Holder continued his love affair with the Millennium Stadium circuit, walking away with a massive haul of 14 points (equal to that of Sayfutdinov). He was unfortunate not to make the final, missing the start in his semi.
Sayfutdinov now pulls eight points clear of Woffinden (who amazingly stayed in second place in the Championship), who is a further two ahead of Nicki Pedersen, with Holder now outright fourth, 15 points away from the Championship lead.
All riders were delivered a sub-standard track to race on, which delivered a poor spectacle for the 40,000 fans that populated the stadium. Friday's practice was cancelled due to safety of the track, which was then ripped up and completely re-built.
The next event in the World Championship will be in two weeks in Poland at Gorzow.
WORLD CHAMPIONSHIP STANDINGS:
1 Emil Sayfutdinov 69
2 Tai Woffinden 61
3 Nicki Pedersen 56
4 Chris Holder 54
5 Jaroslaw Hampel 52
6 Niels-Kristian Iversen 49
7 Tomasz Gollob 48
8 Greg Hancock 45
9 Matej Zagar 41
10 Fredrik Lindgren 40