Reeves again dominates 2WD in Rally America series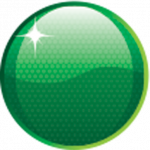 Young Australian rally duo Brendan Reeves and Rhianon Smyth are quickly making a name for themselves in the Rally America Series with their second-straight dominant performance in the 2WD class of the championship at the Susquehannock Trail Rally in Pennsylvania.
Driving a normally aspirated front-wheel-drive Ford Fiesta R2 from Team O'Neil, Reeves was just 44-seconds off a podium finish with all three cars in front being turbo-charged four-wheel-drive entries.
The result backed-up Reeves' similar performance in Oregon at the start of May and this was all done despite heavy head colds for the crew. Fortunately it was Reeves and not his co-driving sister who lost his voice during the event.
Their Ford Fiesta R2, however, was a picture of health, again running faultlessly over the 16 stages and 177 kilometres of competition.
"It's a very exciting result once again," said Reeves.
"Team O'Neil and the Ford Fiesta R2 did another amazing job."
"It hasn't been easy with my health this rally and it was a very warm event, but we managed to get incredible results."
"Rhianon did a great job with the pace notes on a new event and with limited time between events to prepare."
"Huge thanks to our sponsors and supporters for making this result happen," he added.
Reeves' 2WD winning margin was over a minute and half ahead of current Rally America series leader Andrew Comrie-Picard in a Scion xD. He won 13 of the rally's 16 stages in the 2WD class. The win earns valuable manufacturer points for Ford in the Rally America series.
After three events in five weeks, including Rally South Australia, Reeves and Smyth now have a six week break until the International Rally of Queensland, round 4 of the Australian Rally Championship, which will be held on the Sunshine Coast from July 12 to 14.