Adam Spence and Erin Kelly win class in Scotland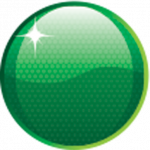 Aussies Adam Spence and Erin Kelly have won their class in the Jim Clark Memorial Rally.
Spence (NSW) and Kelly (Queensland) finished the tarmac rally in 18th overall in their EuroRallye-sourced Honda Civic Type R on their way to the class victory.
Four of the 16 stages ran in the dark, a throwback to the good old days of rallying when night stages where a normal feature of the sport.
"The stages were so different to what I am used to", Spence said.
"Coming from the wide Targa roads of Australia to these narrow lanes were like training hard at tennis, playing a lot of games, thinking you're pretty good at tennis – and then turning up to find you're actually doing a squash match."
 Spence and Kelly had to master a different vehicle than what they are accustomed to in Australia.
The Type R replaced the turbocharged Renault Megane 250RS the Redback Racing crew usually pilot domestically.
The Honda was prepared by Lancashire two-wheel drive rally experts EuroRallye.
With the British Rally Championship being restricted to two-wheel drive cars, the Civic gave Spence and Kelly a good opportunity to see how they measured up against the British Championship regulars.
"The Civic is definitely a very different car to the Megane, although I think the Honda is probably more suited to the twisty roads on the Clark", Spence said.