Hamlin grabs back-to-back poles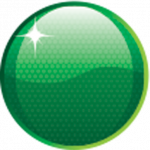 For the second-straight week Denny Hamlin has scored a NASCAR pole setting the fastest time ahead of the Sunday's FedEx 400 .
Despite a back fracture earlier this year, Hamlin has showed he has not lost his turn of speed despite being sidelined for five weeks through March and April. It's his third pole of the year and 15th of his career.
Hamlin claimed the Coors Light Pole Award with a lap at 254.241 km/h (22.788 seconds) at the 'Monster Mile' concrete track. Being 19th of the 43 drivers that took part in qualifying he thought his time was good, but not that good.
"I thought that all the strong cars were later in the field," said Hamlin.
"Especially the last two (Kasey Kahne and Kyle Busch) were very strong. When I ran the lap, I wasn't in love with it. Fundamentally, I didn't do that great of a job, but I knew the track conditions were really bad.
"We were sixth in practice, and we were only a tenth (of a second) off of what we ran in practice (in cooler conditions). In the back of my mind, I'm preparing for the worst, hoping for the best."
The Joe Gibbs Racing driver led a Toyota sweep with Martin Truex Jr. second, followed by Busch, Matt Kenseth with Ryan Newman the first Chevrolet runner.
Kenseth, a three-time winner in the series year and Hamlin's teammate at Joe Gibbs Racing, joked that the driver of the No. 11 Toyota was making things tough on his fellow drivers since his return.
Australia's Marcos Ambrose, who is he wins will donate US$1 million as part of 'Racing for a Miracle' has some work to do starting 30th.
"We have a lot to race for this weekend," said Ambrose.
"We want to win and donate one million dollars to the Ace Hardware Foundation so they can help the Children's Miracle Network. We may have some work to do, but we're focused on making that happen on Sunday."
QUALIFYING: FedEx 400 benefiting Autism Speaks – Dover International Speedway
| | | | | | | |
| --- | --- | --- | --- | --- | --- | --- |
| POS  | Driver | Car # | Make | Sponsor | MPH | Time |
| 1 | Denny Hamlin | 11 | Toyota | FedEx Freight / Autism Speaks | 157.978 | 22.788 |
| 2 | Martin Truex Jr | 56 | Toyota | NAPA Auto Parts | 157.798 | +0.026 |
| 3 | Kyle Busch | 18 | Toyota | M&M's | 157.756 | +0.032 |
| 4 | Matt Kenseth | 20 | Toyota | Dollar General | 157.736 | +0.035 |
| 5 | Ryan Newman | 39 | Chevrolet | Haas Automation | 157.715 | +0.038 |
| 6 | Mark Martin | 55 | Toyota | Aaron's Dream Machine | 157.604 | +0.054 |
| 7 | Kevin Harvick | 29 | Chevrolet | Jimmy John's | 157.549 | +0.062 |
| 8 | Brad Keselowski | 2 | Ford | Miller Lite | 157.480 | +0.072 |
| 9 | Joey Logano | 22 | Ford | Shell-Pennzoil | 157.460 | +0.075 |
| 10 | Jamie McMurray | 1 | Chevrolet | Parade Media Group | 157.405 | +0.083 |
| 11 | Kasey Kahne | 5 | Chevrolet | Farmers Insurance | 157.350 | +0.091 |
| 12 | Dale Earnhardt Jr | 88 | Chevrolet | National Guard | 157.240 | +0.107 |
| 13 | Kurt Busch | 78 | Chevrolet | Furniture Row / Sealy | 157.054 | +0.134 |
| 14 | Juan Pablo Montoya | 42 | Chevrolet | Energizer | 156.713 | +0.184 |
| 15 | Clint Bowyer | 15 | Toyota | 5-Hour Energy | 156.556 | +0.207 |
| 16 | Paul Menard | 27 | Chevrolet | Menards / Libman | 156.175 | +0.263 |
| 17 | Casey Mears | 13 | Ford | GEICO | 156.169 | +0.264 |
| 18 | Carl Edwards | 99 | Ford | Subway | 156.054 | +0.281 |
| 19 | Greg Biffle | 16 | Ford | Rite Aid / Ace | 155.952 | +0.296 |
| 20 | Jeff Gordon | 24 | Chevrolet | AARP Credit Cards from Chase | 155.696 | +0.334 |
| 21 | Landon Cassill | 33 | Chevrolet | Bicycle NASCAR Playing Cards | 155.440 | +0.372 |
| 22 | Tony Stewart | 14 | Chevrolet | Code 3 Associates / Mobil 1 | 155.407 | +0.377 |
| 23 | Ricky Stenhouse Jr | 17 | Ford | Best Buy | 155.239 | +0.402 |
| 24 | Jimmie Johnson | 48 | Chevrolet | Lowe's / Monsters University | 155.206 | +0.407 |
| 25 | Austin Dillon | 51 | Chevrolet | Phoenix Construction | 155.146 | +0.416 |
| 26 | Bobby Labonte | 47 | Toyota | Scott Products | 155.086 | +0.425 |
| 27 | David Reutimann | 83 | Toyota | Burger King / Dr. Pepper | 155.059 | +0.429 |
| 28 | David Gilliland | 38 | Ford | Long John Silver's | 154.972 | +0.442 |
| 29 | Jeff Burton | 31 | Chevrolet | Cheerios | 154.679 | +0.486 |
| 30 | Marcos Ambrose | 9 | Ford | DeWalt / ACE / CMN | 154.619 | +0.495 |
| 31 | Michael McDowell | 98 | Ford | Phil Parsons Racing | 154.573 | +0.502 |
| 32 | Mike Bliss | 19 | Chevrolet | Plinker Tactical | 154.500 | +0.513 |
| 33 | Aric Almirola | 43 | Ford | Smithfield | 154.480 | +0.516 |
| 34 | David Stremme | 30 | Toyota | Widow Wax | 154.295 | +0.544 |
| 35 | David Ragan | 34 | Ford | TBA | 153.984 | +0.591 |
| 36 | Joe Nemechek | 87 | Toyota | Royal Teak | 153.636 | +0.644 |
| 37 | Dave Blaney | 7 | Chevrolet | Sany | 153.557 | +0.656 |
| 38 | Travis Kvapil | 93 | Toyota | Burger King / Dr. Pepper | 153.492 | +0.666 |
| 39 | Danica Patrick | 10 | Chevrolet | GoDaddy.com | 153.381 | +0.683 |
| 40 | J.J. Yeley | 36 | Chevrolet | DOHS Click it or Ticket | 152.892 | +0.758 |
| 41 | Josh Wise | 35 | Ford | MDS Transport | 152.355 | +0.841 |
| 42 | Timmy Hill | 32 | Ford | OXY Water | 150.912 | +1.067 |
| 43 | Scott Riggs | 44 | Ford | No Label Watches | 150.710 | +1.099 |