Victor Bray's family ties at Winternationals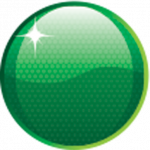 Iconic Australian drag racing family, the Brays will have all eyes trained on the Willowbank Raceway during the Fuchs Winternationals on the June Long Weekend when no less than four members will be charging down the Ipswich quarter mile.
Leading the charge as ever will be legendary burnout king Victor Bray – who is fighting to get himself back to the top of the Australian Top Doorslammer Championship after his best season in recent memory.
His son, Ben will be up against the old man and whilst his season in the Doorslammer category hasn't yielded the results he's been chasing, testing in recent weeks have shown plenty of speed in the Castrol-backed Sidchrome Monaro.
Joining the two professional level drivers will be Victor's son-in-law Dean McLennan and grandson Josh McLennan.
Dean will take part in the Supercharged Outlaws category, whilst Josh will be part of the welter of Junior Dragster competitors that compete over the shorter one-eighth mile distance.
It is the first time that all four have been racing on the same bill in a number of years, but Victor is left with a score to settle with his son if they do meet each other in the final:
"It will be pretty special to have the four of us competing at the Winternationals – it is such a great event and is definitely one of our favourites," said Victor Bray. "I have won at this event four times while Ben has taken the win on three occasions. We have even lined up against each other in the final for Top Doorslammer three times, with our score 2-1 in Benny's favour."
Both Ben and Victor believe that even making the field will be a tough ask. Limited to eight cars, the majority have been setting times in the five second bracket – earlier this season, Victor set his first ever five second pass on his way to victory at the Perth Motorplex.
Testing at Willowbank has seen Ben lay down a pair of five second passes, 5.924 and 5.879.
The Bray family affair adds to the family feel of the Winternationals, with them joining the Tucker family trio of father, son and daughter in the Pro Stock category and Kirsten Tucker's husband John Cannuli in Top Alchohol.
The Fuchs Winternationals begins on June 7 and will continue until the holiday Monday with eliminations for the professional categories at Willowbank Raceway outside Ipswich, Queensland.