V8 Supercars undergoes board shake-up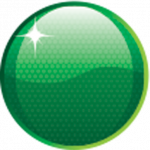 Major steps have been taken to reverse the dwindling stocks of V8 Supercars with former Archer Capital board member Andrew Gray axed in favour of Archer partner Rishabh Mehrotra.
The move comes ahead of former Channel 7 and Channel 10 Executive James Warburton taking up his position as V8 Supercars Chief Executive Officer on Monday.
The leadership changes are designed to turnaround recent business downturns which have been magnified by a dramatically-reduced and cripplingly-late television deal negotiated by former CEO David Malone.
One of Warburton's first tasks next week will be to meet with the Queensland Government to try and salvage the Armor All Gold Coast 600 in the wake of a flurry of government cost-cutting measures.
It is believed that the appointment of Mehrotra came at the direction of Archer Executive Chairman Greg Minton and CEO Peter Wiggs.
Archer's other original board member after their May 2011 V8 Supercar buyout, Brad Lancken, remains in place.
The board consists of two representatives from Archer Capital (Mehrotra, the board chairman, and Lancken), a CEO appointed by Archer (Warburton) and two representatives from the V8 Supercar teams (Roland Dane and Brad Jones).
V8 Supercars remains without an executive chairman after the October departure of Tony Cochrane and the death of his successor, former Qantas boss and Woolworths chairman James Strong, aged 68, on March 3.
While questions remain on how much more "cost savings" can be made at the detriment of the teams and the championship, there is no doubt that Warburton has been headhunted for his well-regarded sales capabilities.
Revenue has dried up in the sport with the annual Racing Entitlements Contract income evaporating over the last few years. It has tumbled from around $800,000 to zero.
It is believed that Warburton has already built up his posse for his new role with Andrew Hutton being named as Commercial Director, Timothy McDermott as Sales Director and John Casey as temporary Marketing Director while Penny Glasson is on maternity leave.
Warburton is a fan of V8 Supercars and has history with the Australian motoring industry, but Mehrotra's understanding of the sport is unclear.
Mehrotra joined Archer Capital this year with the prime focus on Healthe Care, which the company secured in June, 2011. Healthe Care operates 14 private hospitals across the eastern states and Tasmania.
He has 15 years of operating experience with leading US private equity and venture funds and six years of strategic consulting experience, with a lot of his experience coming in the health and technology industries.
Mehrotra received an MBA from Harvard Business School and a bachelors of science in Electrical Engineering and Quantitative Economics from Tufts University.
The new-look board will meet for the first time mid-way through June.