Briscoe back in shock recall to Panther at Detroit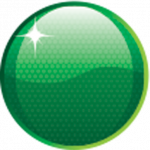 After his cameo with Chip Ganassi at Indy, Australian Ryan Briscoe has been given a surprise recall after JR Hildebrand was cut from the Panther Racing team.
Briscoe will drive the #4 National Guard entry in the Chevrolet Indy Dual twin race round at the Belle Isle track in Detroit this weekend.
Hildebrand, who crashed out of the Indy 500 early last weekend, has suddenly parted with the team he was contracted with until the end of the season.
Hildebrand was the 2009 Indy Lights champion. He had victory in sight before crashing on the final turn of the 2011 Indy 500.
Last weekend he crashed out of the world's most famous open-wheel oval race on lap four.
It is yet to be made clear whether Briscoe will be picked up for the remaining rides in the season at Panther.
Briscoe was left out of Penske's team at the end of the last year however he made a return with the Chip Ganassi team in the Indy 500 last weekend when he cycled around an uncompetitive car to finish 12th.
The seven-times IndyCar race winner, had driven for Penske for the past five seasons.
"He's a championship-calibre driver who's proven he can win races on any type of track in the IndyCar Series," Panther team managing partner John Barnes said of the Sydney-born Briscoe.
"We have no doubt he can jump right into our program and put the #4 National Guard Chevy at the front of the field."
In a prepared statement Hildebrand said: "I want to thank Panther Racing for the opportunity to drive the #4 National Guard Chevrolet. It was a privilege to represent our men and women in uniform, along with the National Guard Youth ChalleNGe and the team's veteran employment initiatives.
"I'm very much looking forward to the next chapter in my IndyCar career."
Just what the chapter will be is unclear.
Briscoe said: "I'm unbelievably excited to be back in the IndyCar Series with Panther Racing and to have the opportunity to drive the National Guard Chevrolet this weekend," Briscoe said.
"I've competed against this team for a long time and it will be great to have the opportunity to work with John Barnes and the Panther guys. I'm confident we'll all work well together and be able to hit the ground running this weekend in Detroit."
In the wake of the Indy 500 Dario Franchitti, Charlie Kimball, Josef Newgarden and Graham Rahal will incur 10-grid spot penalties for the first race at Belle Isle after unapproved engine changes at Indianapolis.