Ambrose faces critical stage of NASCAR season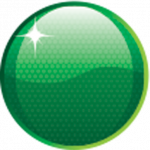 The next few races remain crucial as to whether Marcos Ambrose can revive his plunging fortunes in the NASCAR Sprint Cup series.
Ambrose saw some light at the end of a dark tunnel by finishing 10th in the Coca-Cola 600 at Charlotte last weekend. He has endured a troubled season with disappointing results particularly in comparison to his team-mate Aric Almirola who is 12th in the points, 10 places higher than the Tasmanian.
Heading into the Dover round this weekend Ambrose returns to a track where he has achieved some decent results with a third and a couple of top 10 results in recent seasons.
The series then moves to Pocono and Michigan where he took the pole position last year followed by the road course at Sonoma, a circuit where he is a front-runner but is yet to crack a victory.
Ambrose did not seal a deal to rejoin Richard Petty Motorsports until November last year.
Before commencing his third season with RPM in the #9 Ford Fusion, Ambrose had been in talks with a return to Australia to join the Ford Performance Racing operation shaping as 'plan B'.
But the double V8 Supercars champion (2003-2004) said the main priority had always been to continue his NASCAR career.
"My priority was to stay here in the US and keep going with the story. I love driving for Richard Petty Motorsports. Just being alongside the 'King' is a special thing for me and my career, my family."
Ambrose, who says he is on a multi-year contract with RPM, said the Sprint Cup series was extremely humbling and is under no illusion that a maiden win on an oval speedway circuit may not come his way but hasn't lost hope.
"When you win one week, there's no guarantee that you're ever going to win again," Ambrose said.
"I'm proud of what I do every week. I feel like that win will come if we just don't put extra pressure on ourselves.
"We are a two-car team taking it to the big dogs out there. We know it's hard to beat Hendrick, Roush, Childress …."
Ambrose said that he has maintained his drive to make a success of NASCAR, a challenge he continues to enjoy.
"It's humbling because you get beaten a lot. As an athlete, as a competitor, it's hard to lose.
"But you've got to use that as inspiration to keep coming back, keep fighting, not give up and come back with even more armour for the next race."