Bob Watson Part 1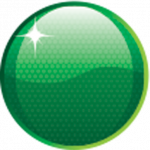 There has only been one driver win the Australian Rally Championship in a rear-engined car and when you think of one, you think of the other.
 Bob Watson and his Renault R8 Gordini dominated the 1970 season when rallying was a premier form of motorsport in Australia. Despite the best efforts of the Ford and Holden factory teams, it was Watson, co-driver Jim McAuliffe and their diminutive Renault that took the title.
 But Watson's career encapsulated so much more than the 1970 Australian rally crown.
 An accomplished engineer, designer, adventurer, event specialist, author, driver trainer, successful racing and rally driver, paints the Bob Watson career canvas.
 Through his career Watson was a Works rally driver for Holden, Renault, Nissan and Ford. Watson not only won the 1970 Australian Rally Championship, he captured the Victorian Rally Championship on four occasions.
 He has competed in most of the classic rallies here and abroad including, the East African Safari, the 1977 London to Sydney Marathon, the Southern Cross Rally, the Castrol International Rally, the BP Rally of South Eastern Australia, the Experts Trial, the Ampol Rally, the Alpine Rally and many more.
 When Rallycross arrived in Australia Watson quickly established himself as a front-runner, competing against and often beating the late Peter Brock.
 Bob Watson has had an amazing career spanning 50 years. He is a recipient of the Confederation of Australian Motor Sport Service Award, and is a life member of the Historic Rally Association. He has been a member of the committees of the Austin Seven Club of Victoria, The GMH Motoring Club, the Light Car Club of Australia, the Historic Rally Association and has served on numerous CAMS committees and sub-committees.
 Bob was an inaugural inductee into the Victorian Rally Hall of Fame in 2005 and the Australian Rally Hall of Fame in 2013.
 Speedcafe caught up with the Rallying legend to learn more in the first of a three-part series.
 Speedcafé: What sparked your interest in motorsport?
 Bob Watson: What really caused the (motorsport) bug to bite was when I was on holiday with my parents. We were motoring up to Queensland and had just gone through Sydney and noticed a lot of people stopped by the side of the road, obviously waiting for something to go past. We did the same and pulled over and thought we might as well look at whatever it is. It turned out to be the cars in the very first Redex Trial. As the cars started to come past, I was only 12 or 13 at the time and thought, my god these blokes are going on an adventure around Australia. I am going to do that one day! That's what kicked it off.
 Later on when I started my engineering course I bought an Austin Seven at the age of 15 and then joined the Austin Seven Club and started participating in motorkanas and autocross. So there was the initial bug that bit and then the putting it into practice.
 Speedcafé: You competed very successfully in both rallying and circuit racing. Of the two disciplines, which one did you prefer?
 Watson: I vastly preferred rallying as its more a true challenge of the driver in my opinion and by rallying I am talking about the kind of rallying I did which was 'blind' rallying. Now, rallying with pace notes is more like racing as you have an idea of what's going to be happening around the next corner. But blind rallying, on a long stage, you've only got one shot at every corner and it's the guy that gets the most corners right, most of the time that does the best job and I think that's a true challenge for a driver.
 I know racing drivers have great skills but I found driving around Bathurst quite hypnotic; I'd just be doing the same thing every lap, lap after lap. Brakes on here, third gear there, 5000 revs change gear and it was nothing like the challenge of a rally.
 Speedcafé: What about Rallycross, which was a bit of a hybrid between the two disciplines. How did you find that?
Watson: It was very exciting, fantastic and I really regret that it's not still going. It's one thing to drive a car fast on a gravel road, but it's another thing to drive a car fast on a gravel road with three other blokes trying to beat you at the same time! It's really an exciting sport and with Rallycross the start was vital because if you are chasing other cars and they're throwing up lots of mud and stones its quite difficult, so you had to summon every bit of your concentration to get the start right. It was hugely popular with five or six thousand people at Calder for each meeting. It received three hours of live national TV coverage on a Sunday afternoon. Coca-Cola and Motorcraft were major sponsor of Rallycross and they were very happy.
 Speedcafé: You knocked off a few of the circuit legends of the time too, like Peter Brock and Allan Moffat.
Watson: Well yes, but it wouldn't matter what Brock drove he was a good driver, but some of the others were a little at sea on gravel and when you look at motorsport you see that quite a few successful rally drivers have gone into racing, but not many racing drivers have gone into rallying with any great success, and Kimi Raikkonen is a classic example.
 Speedcafé: Would you like to see it return, maybe as part of the ARC?
Watson: No, it couldn't be part of the ARC as it's not true rallying as such, but as a separate series and if you could get tracks up and running in three or four states I think it would be a magnificent national championship and it gives guys with rally cars the opportunity to compete without the expense that long distance rallying incurs. Over a meeting you would do 16 laps of racing so you don't need five sets of tyres and what have you, so the economy is there and I am sure there would be good fields.
 Speedcafé: Rallying in Australia is largely unknown. How can its visibility be improved?
Watson: I think the difficulty rallying has these days is that everything is commercially related to television. Back in the pre-television days even before the Australian championship was introduced in 1968, if a car won a state-championship rally that company would take a full-page ad in the daily papers, because to the car makers, it was important. They couldn't get the message across using television. When you look at television, it's a lot easier to televise from a venue where cars are going round and round the same track all the time, than it is to chase them out in the bush. And that's the difficulty rallying faces now, is to get the coverage. The other thing is the immediacy. When you watch a race, at the end, one bloke's won. But you don't see that in a rally. You've got to wait for the points scores to come out and although they can track them pretty well these days, you don't have that excitement of the last lap and seeing the winner.
Speedcafé: What are the big differences between rallying today and when you were competing?
Watson: Back when I started competing rallying was conducted almost exclusively on public roads at night, which weren't closed to the public but luckily most of the public were in bed by that time and to my recollection there very few incidents involving the public in rallies. But now of course with more emphasis on safety, the roads have to be closed off, and because of that the sections need to be shorter and the whole nature of the sport has changed. Instead of running 30,40 or 50km stages, now you're lucky if you get 10 or 15km, often they are less than 10. The level of intensity has gone up but the endurance factor isn't as much as it used to be.
 Speedcafé: The challenge of trying to race at night has gone too. Is that something that's missing in modern rallying?
Watson: Yes, there should be more night stages. There used to be daylight sections, but not many of them. Often drivers could show they were better drivers at night than they were in the day, as there were two different types of skills involved. But that's gone now, completely. I don't even know who is selling driving lights these days, (laughs).
 Speedcafé: What is your fondest rallying moment as a driver?
 Watson: Winning the 1974 Don Capasco Rally which was the forerunner of the Castrol Rally run in and around Canberra. I was fortunate enough to drive a Renault Alpine A110, which was in Australia for showroom demonstration purposes and so on, after Renault had won the World Rally Championship.
 Michael Browning came up with the idea and talked Renault management into running the car in this rally, which was the first true special-stage European style rally to be run in Australia. I'd never sat in the car until we were 100km out of Canberra, on the way to the rally and we got it off the trailer and I drove it the rest of the way, so at least I'd driven it before the start of the event.
The car was just so easy to drive; it was like a go-kart. Immense traction and funny skinny little tyres that worked well. In terms of a car it was like nothing I had experienced before. It had 180 horsepower and weighed around 600kg, as it was a plastic shell over a tube chassis. It was so light, it didn't get any wheelspin, it just went from A to B very quickly.  We had no spare parts at all and we had to make do with stuff we had from our Rallycross car and scratched around for a few extra tyres and so forth. The car was so brilliant that we just walked away with the event. It was so satisfying to win that event.
 Speedcafé: Was that also your favourite event?
 Watson: My favourite events are the really long distance events and I have been fortunate enough to do three Around Australia Trials, as well as the 1977 London to Sydney Marathon which was 30,000km over six weeks and they're the events that I like. They throw you back on your reserves of endurance and concentration and they really sort out the men from the boys. Some people start off on these long distance events and within three days are arguing with each other in the car and they all want to go home. That's not what it's all about.
 PART 2: In two weeks Speedcafe continues the interview with Watson who talks about being involved as a development engineer on the first generation Monaro.