Streamlined class structure for Bathurst 12 Hour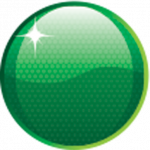 A simplified format has been put in place for the 2014 Liqui-Moly Bathurst 12 Hour through a revised class structure.
The race will be broken into six classes as the popularity of the event continues to flourish with increasing interest from international teams and drivers.
Entries for the event that is scheduled for February 7-9 open on Saturday, June 1.
Efforts continue to go into building on the GT element with more GT3-spec machines set to duel for outright victory.
Erebus Motorsport's Mercedes-Benz SLS AMG won the race earlier this year from Ferrari (Clearwater Racing) and Porsche (VIP Petfoods Racing).
The 12 Hour will continue to utilise the well-regarded Blancpain Endurance Series (BES) Balance of Performance (BoP) measures to ensure equality between vehicles.
Class B will feature superseded, older model-year GT3 vehicles, whilst Class C will continue to feature GT4 specification cars.
The major change to class structure rests with three amalgamated Production Car/Invitational categories that will form classes D, E and F.
Class D (Invitational, 4000cc and up) will be the domain of the BMW M3 and 12-hour winning 335i, the popular Daytona Coupe, Holden Commodore and Ford Falcon Production Car and others.
Class E (Invitational, 3001cc–4000cc) will include the Holden/HSV Astra and SEAT Leon Supercopa's, amongst others, whilst Class F (invitational, up to 3000cc) will be the home for the smallest class cars in the race and include among others the BMW 130i and Peugeot RCZ entries.
Cars in Classes D and E have run to Group 3E (Production Car Regulations) in the past.
"We initially created plenty of classes (there were eight for 2013) so we could accommodate as many cars as possible, however now we have a better 'feel' for the field. We have reduced to six which theoretically should equate to more cars per class and thus more competition per class," 12 Hour director James O'Brien said.
"These changes are designed to refine our product and are just part of the natural evolution of the race."
The other major change will be a cap on the total number of entries – the grid capacity is set at 55 cars in 2014. The official grid density is 72 cars.
"The 2013 Event attracted a record field of 49 and we are hopeful of attracting a capacity 55 car field in 2014," O'Brien said.