Classic rally competitor dies following Orange crash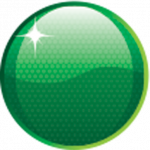 Experienced rally driver John Giddings has died in hospital following complications after a crash in the Orange Classic Rally.
Organisers of the event, the Australian Motorsport Action Group announced Giddings' death in Sydney's Royal North Shore Hospital after suffering spinal and thoracic injuries.
Giddings, 70, was competing in his Datsun 180B with co-driver Richard Davidson when it is believed their car left the road and hit a tree.
It is understood that one of the two occupants of the car had used a mobile phone to call for help.
The accident happened on the fifth stage of the rally with Davidson transported to Orange Base Hospital with a fractured sternum and ribs but has since been released.
Giddings has spent many decades rallying, competing in iconic events such as the Round Australia trial as well as Australian Safaris. His best finish in the Safari was a fifth outright with Rod Jones in a Datsun.
Giddings also competed in the Bathurst 1000, sharing a turbo-charged Ford Sierra with Bruce Stewart in 1988.
He had planned to tackle the Sydney to London Marathon next year.
In recent times he had been a regular competitor in the AMSAG-run events in his 180B.
It is believed to be the first fatality in an AMSAG event in the organisation's 20-year history.