CAFE CHAT: Al D'Alberto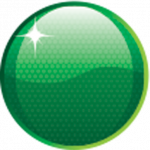 Team HIFLEX began the new generation of V8 Supercars briskly, cashing in where some bigger teams struck problems.
The single-car operation which runs its Commodore for the 2007 Dunlop Series champion Tony D'Alberto out of the Melbourne suburb of Knoxfield has fallen back in the pack going into the fifth event of the year in Darwin next month.
Team principal Al D'Alberto talks about the plight of the team which uses Walkinshaw Racing as its technical partner and some more broader issues of the Championship Series.
Speedcafe: Team HIFLEX had a great start to the year, leaving the opening event at the Clipsal 500 in eighth place. Four events later and some frustrating results see you 18th overall. How do you rate your team's efforts so far this year?
 Al D'Alberto: Well it goes without saying I'd much rather we had headed in the other direction.
 Sure, we have made some mistakes but not all of them have been of our own making. We've made some changes over the first few events and I'm confident as the year goes on we will start to see the results of all our team's hard work.
 Speedcafe: You've re-linked with Walkinshaw Racing for a technical partnership this year. You've been associated with them before. How has that relationship gone so far?
D'Alberto: We have moved back to the Walkinshaw group, and that was done after a fair bit of consideration.
 Last year, we were aligned with Prodrive (Ford Performance Racing) and they set the bar very high when we were with them.
 Although we are not there yet, I think with Steve Hallam as the managing director at Walkinshaw, there is no reason why this relationship could not be even better.
 Speedcafe: Walkinshaw Racing prepare the factory entries for the Holden Racing Team, and even for them, solid, consistent results have been difficult to come by. Do you feel they heading in the right direction – both for themselves and your team?
 D'Alberto: I'm sure a lot of teams wish they were doing better, and it's no different for Walkinshaw Racing.
 They are a very competitive organisation and have a strong determination to turn things around, both from our boys and theirs as well.
 Speedcafe: Team HIFLEX is the only single-car team in the championship at this point. While you have an alignment with a bigger organisation, essentially, you run your own show. Can you tell us about some of the positives/negatives of being a single-car squad in modern day V8 Supercars racing?
D'Alberto: That's true, we are the only single car team in the field, and that makes it even more remarkable that we can at times achieve top 10 qualifying and race finishes.
 It's easy to forget that this is an incredibly competitive championship, and you only need to be a little bit off to look a long way off.
 Speedcafe: Can a single-car team like yours be consistently competitive in this tough championship?
 D'Alberto: Like everyone in the field we are always striving for more consistency, and it is a very tough championship so improvements don't come easy.
 Speedcafe: If you were in the right financial position, would you consider becoming a multi-car team in the future?
 D'Alberto: Yes we would, but it's not just commercial factors that would affect that decision. It would also be driven by performance on the track. We're not actively looking at expanding, but it is never out of the question.
 Speedcafe: Not only are you a small team, but you're a family-run team with your son Tony D'Alberto as the driver. It must make for some interesting dinner conversation!
 D'Alberto:  Not at all, we just don't have dinner together!
 Speedcafe: Some people assume that because Tony is the 'son of the owner', his position in the team is always guaranteed. Is that correct? If Tony felt he could achieve more elsewhere, would you support him to drive for another team?
 D'Alberto: I hear the 'father/son' thing a lot and to be honest (I) don't pay too much attention to those type of comments. Both Tony and I are very determined to be successful.
 I haven't been involved in the team as much as I would like, but that will change from now on.
 Speedcafe: From a sporting point of view, V8 Supercars has some good stories to tell this year – the introduction of two new manufacturers and the category's first visit to North America. There have also been some negatives, with the reduction of revenue created for the teams and some internal frustrations (change of CEO etc). What's your position on the current state of the sport?
 D'Alberto:  There has been some great racing this year, it's great to see teams like BJR, GRM and Tekno up there pushing the regular front running teams. It's great to see new faces winning races and I can't wait for our turn!
 I think the sport is well positioned to grow into the future, however I feel that a bit of stability would help the sport forward.
 Speedcafe: What's the next big step for V8 Supercars to continue to prosper? Is it more manufacturers? More overseas races? Better racing?
 D'Alberto: I think we need to make sure we stay relevant to the auto manufacturers because they are the heart of our business.
 I've been pushing for a more pronounced manufacturer's championship, because if we get that right the rest will follow. We need manufacturers to want to promote their goods in our category.
 Speedcafe: Your team won the Development Series back in 2007. You've re-entered that series again this year with Nick McBride. Is it still worth the effort of entering a car in that series?
 D'Alberto: We didn't plan to run in the DVS this year, but circumstances led us there, and I'm glad it did.
 Nick and his family are great people and a pleasure to work with, and I have no doubt Nick will be further up the field at the next round in Townsville. His qualifying has been very good considering his short experience in a V8 Supercar.
 Speedcafe: The V8 Supercars Championship heads to Hidden Valley Raceway in a few weeks time. It has been a happy hunting ground for Walkinshaw Racing and Tony in the past. Can we expect to see the #3 HIFLEX Commodore back up the pointy end?
 D'Alberto: Yes. We've had a couple of strong performances at Hidden Valley in the past and we are very determined to continue our speed at that track.